ATLANTA – The Atlanta Business Chronicle has selected Emory University and Emory Healthcare physicians and staff as winners and finalists of its Health Care Heroes 2020 awards.
Health Care Heroes 2020 Winners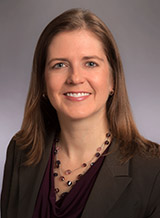 Colleen Kraft, MD, is the winner in the Physician Category for her work in serious communicable diseases based on experience gained caring for patients with Ebola virus disease and Lassa fever. She is bringing that knowledge forward now during the COVID-19 pandemic. Kraft is currently the associate chief medical officer at Emory University Hospital and associate professor of infectious diseases and pathology at Emory University School of Medicine. She is also medical director of microbiology laboratories at Emory, director of the medical microbiology fellowship program and has been practicing medicine for 15 years.
In late February, Kraft was appointed to serve on Governor Kemp's Coronavirus Taskforce to protect Georgians as the world works to address the challenges brought on by the current outbreak. In 2014, Kraft was one of the physician leaders as Emory University Hospital received and cared for four patients who contracted Ebola virus disease in West Africa. The patients were cared for in the hospital's Serious Communicable Diseases Unit. The highly specialized unit opened in 2001, in partnership with the Centers for Disease Control and Prevention (CDC), and Kraft has been a part of the semi-annual drills in the unit since 2010.
Additionally, Kraft's research interests include antibiotic resistance and fecal microbiota transplants (FMT). Kraft and colleagues have performed almost 400 FMTs at Emory and report a 90 percent success rate when treating patients with recurrent Clostridioidesdifficile (C. diff).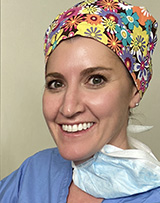 Kate Pettorini, MSN, RN, is the winner in the Nursing Category for her work educating the next generation of nurses in the operating room, and for her mission work providing free surgery for children in Bolivia. Pettorini is a unit nurse educator for the operating room at Emory University Hospital and has been with Emory Healthcare for seven years. During her time as a perioperative nurse educator, Pettorini has helped train more than 100 nurses who are entering the operating room from nursing school or from other areas, such as intensive care units or medical surgical floors. She is part of the Association of Perioperative Registered Nurses (AORN) and trains nurses using the industry recognized "Periop 101" course curriculum developed by the organization.
Pettorini has participated in some of the most innovative and unique surgeries performed at Emory Healthcare. She works to promote education and development of strategies to ensure that patients receive the best possible care, such as helping to develop the Co-management of Operating Room Emergencies (CORE) Simulation Program. The CORE program engages an interdisciplinary team to design and implement operating room procedures that prioritize and enhance patient safety. 
Pettorini continues to engage her passion for travel nursing and global health care by getting involved with surgical travel teams. She takes annual trips to Bolivia to perform free surgery for children with cleft lip and cleft palate birth defects, and has built lasting relationships with the communities, patients and families she serves. Her passion for giving back to those who need help the most has also created an opportunity for her to help establish a global surgery program for Emory Healthcare, now in its early development.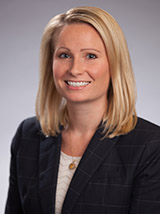 Justine Welsh, MD, is the winner in the Rising Star Category for her work in the treatment and prevention of substance use disorders in adolescents and young adults. Welsh is an assistant professor in the Department of Psychiatry and Behavioral Sciences at Emory University School of Medicine and director of Addiction Services for Emory Healthcare.
In 2016, she developed the Emory Adolescent Substance Use Treatment Services (EAST) and in 2018, Welsh expanded Emory Healthcare's addiction-related services to deliver care not only to adolescents, but also to adults. The multidisciplinary team now provides individual and group therapy, psychiatric consultation and medication-assisted treatment for patients ages 14 and older. The service is also a training site for post-doctoral students, practicum students and addiction and child/adolescent psychiatry fellows.
Welsh was appointed by the Governor and currently serves as a board member of the Georgia's Department of Behavioral Health and Developmental Disabilities. In the future, Welsh's efforts to combat addiction will continue as she helps lead Emory's discussions with the Hazelden Betty Ford Foundation to create a unique collaboration aimed at reducing rates of addiction, improving sustained recovery success stories and saving lives throughout the state of Georgia and beyond.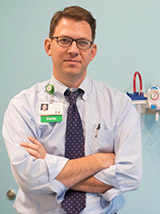 Brian Vickery, MD, is the winner in the Health Care Innovator/Researcher Category for his work improving the lives of children with food allergies and serious allergic reactions, known as anaphylaxis. Vickery is an associate professor of pediatrics, Emory University School of Medicine, and director of the Food Allergy Center at Children's Healthcare of Atlanta. As a pediatric allergist/immunologist and researcher, Vickery has been studying new treatments for food allergies such as immunotherapy, a treatment that modifies the immune system's response to allergenic food proteins such as peanuts. Until recently, the only approach available to patients was to eliminate exposures in their diets and to train parents to give rescue medicine injections in the event a particular food allergen was ingested. 
In January 2020, the FDA granted approval for the first drug to treat patients with food allergy following a Phase 3 trial led by Vickery. This treatment is an oral allergy immunotherapy medication containing precise measurements of peanut protein. By gradually exposing children to increased doses of peanut proteins daily or weekly, the immune system changes and becomes less sensitive, explains Vickery. The first FDA-approved treatment will change the way allergists across the country care for children and adolescents with peanut allergy. 
Vickery is also focused on understanding the psychological and social burdens of families dealing with food allergies, and the stresses and anxieties that come with managing a child with these allergies. During the COVID-19 pandemic, Vickery has moved to seeing his patients via telemedicine, a method many physicians have instituted to continue seamless patient care. He hopes to begin seeing patients in person again in the coming months, and offering this oral immunotherapy treatment to more patients, as well as ramping up his research efforts again soon.
Health Care Heroes 2020 Finalists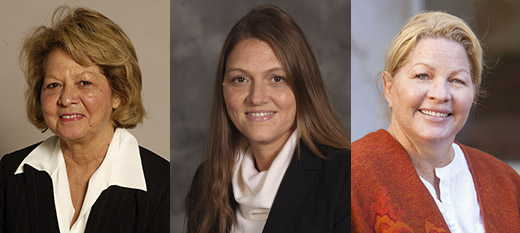 Twilla Haynes, JD, MN, FAAN, Hope Haynes Bussenius, DNP, APRN, FAANP, and Angela Haynes Ferere, DNP, APRN, MPH (mother and daughters), are finalists in the Community Outreach Category for founding Eternal Hope in Haiti. Twilla Haynes and her daughters, Hope Haynes Bussenius and Angela Haynes Ferere, have worked for decades to provide compassionate and quality health care and nutritional services to poverty- and disease-stricken communities in northern Haiti through their non-profit corporation, Eternal Hope in Haiti (EHIH). 
All three women are alumni of the Nell Hodgson Woodruff School of Nursing at Emory University. Hope and Angela both serve on the School of Nursing faculty, with expertise in cardiovascular health and child and adolescent health. In 2011, Twilla was awarded the Emory Medal, the university's highest alumni honor, for her leadership of EHIH.
Founded in 1993, EHIH serves a critical function in communities where there is little to no access to doctors or nurses. Its clinics treat an estimated 7,000 people each year, providing food, medicine and supplies to those in need. The clinics provide primary care for acute and chronic diseases and integrate patient care with local Haitian health care systems and providers.
In 1996, Twilla responded to the needs of medically-fragile children living without family caregivers by establishing Hope Haven, a children's home in Cap-Haitien that provides primary care. The trio and their volunteers are committed to providing the children of Hope Haven with a lifelong family relationship that includes access to health care, nutritious food and education in a loving home environment. Hope Haven houses 64 children, and a new home is currently under construction, scheduled for completion in the summer of 2020. Angie Hayes says, "It is incredible to share your life's passion with your best friends. We are always chasing adventures and seeking ways to serve others."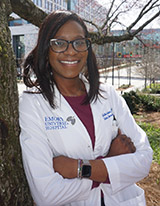 Michelle Gooden, RDN-AP, LD, FAND, is a finalist in the Allied Health Category for her work as a clinical dietitian providing nutrition and hydration for patients in the ICU, many of whom are using feeding tubes during their hospitalization. Since 2010, Gooden has worked with patients in the neuro-critical care unit/intensive care unit (ICU) at Emory University Hospital. She determines which medications may cause nutritional deficiencies in patients, so she can optimize nutrition planning to prevent weight loss while in the ICU.
Gooden also serves as the coordinator for the Emory University Hospital Dietetic Internship Program, supervising and mentoring eight students each year who enroll in the program. During the nine-month program, Gooden teaches the students clinical knowledge and applications, while also coaching them on professionalism and passion, and about the importance being vulnerable, gracious and kind in the workplace.
In 2017, Gooden was the first in the state of Georgia to obtain an advanced practice certification in clinical nutrition. With more than 100,000 dietitians in the U.S., less than 100 hold the advanced practice certification in clinical nutrition, with Gooden being only one of two certificate holders currently in Georgia. Outside of Emory, Gooden serves as the president of the Georgia Academy of Nutrition and Dietetics (GAND), a statewide program representing over 2,900 registered dietitians and nutritionists, students and interns in Georgia.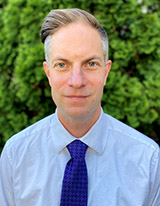 William Sharp, PhD, is a finalist in the Allied Health Category for his work in with children with pediatric feeding disorders. Sharp is an associate professor of pediatrics, Emory University School of Medicine and director of the Children's Healthcare of Atlanta's Multidisciplinary Feeding Program.
Sharp first joined the Marcus Autism Center's Feeding Program in 2007 and was named the director of the program in 2013. In this role, he leads a team of multidisciplinary professionals whose mission is to enhance the overall quality of life for children and their families by providing evidenced-based, comprehensive care for the medical, behavioral, nutritional and oral motor concerns associated with pediatric feeding disorders. In 2018, Dr. Sharp and his team expanded the program to the Center for Advanced Pediatrics, with a focus on increasing access to care for children with feeding disorders complicated by medical comorbidities.  
Sharp is nationally and internationally recognized for his presentations and publications on the prevalence, cause and potential impact of chronic feeding difficulties and related challenging behaviors in pediatric populations. His current research focuses on developing and evaluating evidenced-based treatments that can be replicated and disseminated to help the growing number of children and their families whose feeding disorder results in significant medical and developmental complications.
---
Congratulations to all of the Atlanta Business Chronicle Health Care Heroes 2020 winners and finalists!
---