Emory responds to coronavirus with empathy, support
Emory Report | Feb. 4, 2020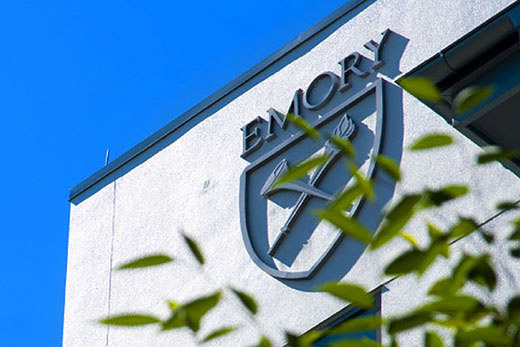 "The outbreak of the novel coronavirus is a reminder of how connected we are as a global community," notes President Claire E. Sterk, emphasizing Emory's support for Chinese students, researchers and faculty who are concerned for friends and family at home. All Emory community members and visitors are welcome on campus.
As the world responds to the novel coronavirus outbreak, Emory is dedicated to providing research and resources both here on campus and around the world. 
On Monday, the university announced that an antiviral drug developed at Emory will be tested as a potential treatment for coronaviruses. Emory faculty have also offered their expertise in multiple media interviews, helping the public understand the outbreak and how to prevent the spread of infectious diseases.
To date, no cases have been confirmed in Georgia, but the outbreak is having an impact on the Emory community, notes Emory President Claire E. Sterk.
"The outbreak of the novel coronavirus is a reminder of how connected we are as a global community and how deeply affected many of our colleagues and friends are by this ongoing public health crisis," Sterk says. "Our hearts especially go out to the Chinese students, researchers and faculty among our community who are concerned for their families and friends back home."
During a recent visit to the Emory Student Center, she says she heard comments about the outbreak from students, a post-doctoral researcher and an Emory faculty member.
"All spoke of their concerns, fears and empathy for the lives of people directly affected, particularly residents of China, who are facing the brunt of the crisis," Sterk notes.
A team of representatives from Emory's emergency preparedness, health care, Campus Life and other units is meeting on an ongoing basis to protect and support students, faculty, staff and visitors. The university also continues to work closely with local and state partners.
Based on warnings from the U.S. Department of State and the CDC against travel to China, the university announced Jan. 31 that it would temporarily suspend all official and previously authorized travel to China for students, faculty and staff. 
The restriction includes travel for university-related activities such as teaching, study abroad, conferences, internships, research, recruiting, business meetings and special events; any requests for approval of travel to China must be made through the Executive Travel Safety Committee and submitted to global@emory.edu. Travelers returning to Emory from China will be provided with instructions about how to monitor their health and how to seek medical attention if they become ill. 
All Emory community members and visitors are welcome on campus, leaders emphasize. 
"Thankfully, as a university, we have so many resources to put toward this fight, at the health care and research levels," Sterk says. "But we have equal resources at the human level, which is why, as a community, we will continue to support our Chinese students and all university colleagues who need our understanding, encouragement and assistance during these very difficult times."
Sources of support
Emory offers a variety of resources for students, faculty and staff who may need support when dealing with concerns affecting their well-being:
What you should know about coronavirus 
Coronaviruses are a group of viruses that can cause several symptoms including fever, coughing, shortness of breath and difficulty breathing. The majority of people experience mild symptoms, while others have severe illnesses including reports of the virus leading to death. Patients who are older and have pre-existing medical problems appear to be at the highest risk for complications.
If you have traveled to China within the past 14 days or have been in contact with someone suspected or confirmed to have the novel coronavirus and are experiencing fever and/or respiratory symptoms, please contact your healthcare provider. Emory students should contact Student Health Services. Faculty and staff with recent travel in China can seek guidance from the Office of Occupational Injury Management.
Good hygiene, particularly hand hygiene, can reduce the risk of many infections, including this novel coronavirus. With flu season still ongoing, the following tips can help keep everyone healthy:
Wash your hands frequently with soap and water. Use hand sanitizer if soap and water are not available.
Stay home when you are sick and seek medical attention if symptoms worsen.
Avoid close contact with those who are sick.
Avoid touching your eyes, nose and mouth.
Cover your mouth when coughing or sneezing.
Clean and disinfect surfaces.
Get a flu shot.
How to keep informed 
Emory will continue to monitor the coronavirus outbreak and share updates with the campus as needed via email and a dedicated webpage, "Coronavirus updates for the Emory Community."
Additional resources can be found here: