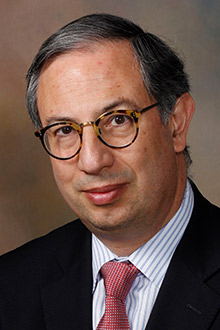 Carlos del Rio, MD, executive associate dean for Emory University School of Medicine at Grady Health System, published important information for clinicians in JAMA detailing the 2019 novel coronavirus pandemic, saying that the outbreak is doubling in case size every 6.4 days. 
Del Rio also notes in the paper that the median age of cases is 49-55.5 years, and while pediatric cases are rare, they have been reported to occur.
Del Rio is also professor of global health and epidemiology in Rollins School of Public Health and professor of medicine in the Division of Infectious Diseases in the School of Medicine.
Read the full article in JAMA
---