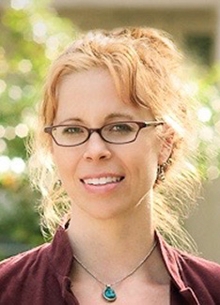 Nell Hodgson Woodruff School of Nursing Assistant Clinical Professor Sydney Spangler, PhD, MSN, CNM was named a Distinguished Alumna from her alma mater, the University of Utah College of Nursing. Spangler will receive the award October 24, during the awards ceremony as a part of the University of Utah Alumni Weekend in Salt Lake City, Utah. She received her BSN and MSN from the School of Nursing at University of Utah.
Spangler's overarching research interest involves women's access to reproductive health care in low-income contexts – particularly the influence of social and material inequalities on demand for and use of reproductive health services. One area of her research is to examine the impact of women's disclosure of HIV+ status on use of essential maternal and HIV services in East Africa – as well as women's decision-making around whether and how to self-disclose. Dr. Spangler has served in various roles on research projects involving women's health in sub-Saharan Africa, funded by the National Institutes of Health (NIH), the U.S. Centers for Disease Control and Prevention (CDC), and the Bill and Melinda Gates Foundation.
In addition to traditional research, Spangler also works on projects that seek to achieve sustainable capacity building in health systems. She currently co-leads a five-year project supported by Abbott Fund that aims to develop local capacity in quality improvement and research competency at Muhimbili National Hospital in Dar es Salaam, Tanzania. She also leads an ongoing project that works in partnership with the local Ministry of Health in Alta Verapaz, Guatemala, to engage MSN midwifery students in a reciprocal training program with comadronas (indigenous birth attendants).
Spangler has practiced as a Certified Nurse Midwife for over 15 years and her current practice is with the Emory University Nurse Midwifery Service at Grady Hospital and Clinics. Within Emory, she has served on committees that majorly impact public health like the Inter-Agency Working Group on Reproductive Health in Crisis (IAWG). Spangler's commitment to international nursing and midwifery, and to improving maternal and reproductive health outcomes globally is evident in her record of scholarship and service.
---