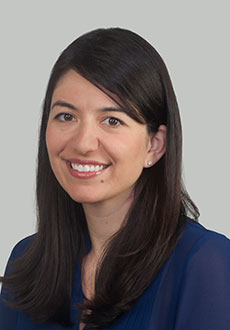 Maura George, MD, associate professor of medicine at Emory University School of Medicine, has been selected for the Vulcan Teaching Excellence Award, which recognizes outstanding faculty members who demonstrate strong academic skills in the classroom and provide leadership and support in other areas of campus life. 
George, an internist at Grady Memorial Hospital, helped develop the social medicine program at Emory's School of Medicine, and has served as the course director of the social medicine elective, which teaches medical students and residents about the social determinants of health, patient advocacy and cultural competency.
"I am so honored to receive this award and grateful to all the mentors and colleagues who have inspired me," says George. "Teaching at Emory has been one of the most rewarding aspects of my career and truly makes me a better physician. I learn so much from my students."
George, who won a Dean's teaching award at the School of Medicine a few years ago, is also one of the directors of the Health Equity, Advocacy and Policy track, one of the focus areas that Emory residents can choose in addition to regular residency training.
 "Dr. George is a wonderful choice for this award," said Dean Vikas Sukhatme, MD, ScD. "Our students have greatly benefitted from her emphasis on health equity and patient advocacy."
The Vulcan Teaching Excellence Award is given through the Georgia Independent College Association (GICA), and annually honors an outstanding professor on selected member campuses of the association. The recognition comes with a $1000 monetary award, and will be presented at a ceremony in October this year. 
---