The Atlanta Business Chronicle has selected Emory health sciences faculty and staff as winners or finalists in its annual Health Care Heroes Awards competition. 
---
Healthcare Heroes Award Winners 
---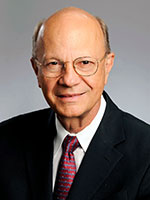 Mahlon DeLong, MD, is winner of this year's Health Care HeroesLifetime Achievement Award for his nearly 50 years of research and clinical care in movement disorders, including pioneering discoveries about the organization and function of related brain structures, leading to major breakthroughs in patient care for Parkinson's and other diseases. As Chair of Neurology at Emory University School of Medicine from 1989-2003 and William P. Timmie Professor, DeLong led Emory's transformation into a national center for movement disorders, clinical care and research. DeLong and colleagues identified the functional organization of the basal ganglia, a group of connected brain structures deep in the cerebral hemispheres and their role in movement and movement disorders. These discoveries revolutionized understanding of Parkinson's and contributed to the revival and development of neurosurgical treatments for this and other movement disorders. DeLong's studies laid the groundwork for treatment of Parkinson's disease by deep brain stimulation (DBS). which also was proven effective for dystonia and other neurological disorders, including Tourette's, and it is now being used experimentally in patients with severe depression.  
DeLong's contributions to the field of neuroscience have been recognized by top international awards, including the Breakthrough Prize in Life Sciences, the Lasker-DeBakey Clinical Research Award, the Taubman Prize for Excellence in Translational Medical Science, the Javitz Neurosciences Investigator Award, American Parkinson's Disease Foundation Fred Springer Award, the 50th Anniversary Award for Exemplary Contributions toward the Advancement of Parkinson's Science, and the American Academy of Neurology's Movement Disorders Research Award. He has been elected to the National Academy of Medicine and the American Academy of Arts and Sciences. In 2003, DeLong stepped down as chair of the Emory neurology department, but continued in his integral role as researcher and physician. Together with other Emory neuroscience colleagues, he established the Emory Neuromodulation & Technology Innovation Center (eNTICE), with the goal of advancing neuromodulation and the development of innovative neuromodulation technologies for the treatment of neurological and psychiatric disorders.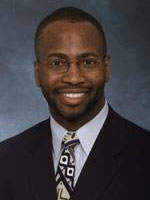 Charles Moore, MD is the Community Outreach winner for his work improving access to health care in underserved Atlanta communities. Moore is a professor of otolaryngology in Emory School of Medicine, chief of service in otolaryngology at Grady Memorial Hospital and codirector of the Center for Cranial Base Surgery in Emory School of Medicine. He is CEO and founder of the Healing Community Center and co-director of the Urban Health Initiative, which provides health disparities education and advocacy and builds collaborative partnerships and develops best practice models with underserved communities in order to advance equity in health and well-being. Moore also is a member of the Winship Cancer Institute. His vision for the Healing Community Center came out of his experience treating patients at Grady Hospital who were seeking treatment only after their head and neck cancers had progressed to a point where they had limited treatment options. The Center is a federally qualified health center in Southwest Atlanta where all individuals, regardless of their ability to pay, have access to comprehensive, coordinated, affordable, quality health care. With the support of community partners, health care providers, staff and donors, HEALing Community Center bridges the gap to community health and wellness. Adults and children have access to primary and specialty care, laboratory services, screening mammograms, medication, behavioral health services, wellness education and prevention, and chronic and acute disease management. and many other services provided by the center and our partners throughout the community. Moore is the recipient of numerous awards including Teacher of the Year for Excellence in Resident Teaching in Emory School of Medicine and the Herbert Nickens Award. In 2017, he received the Georgia Hospital Association's Distinguished Service Award. 
---
Healthcare Heroes Award Finalists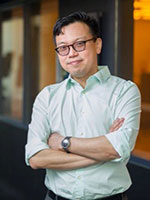 ---
Wilbur Lam, MD, PhD, is a Health Care Heroes Researcher/Innovator finalist for his "basement-to-bench-to-bedside approach to inventing new research tools and diagnostic technologies that translate into better care for patients with disorders of the blood and bone marrow. Lam is an associate professor in the Department of Pediatrics at Emory University School of Medicine and in the Coulter Department of Biomedical Engineering at Georgia Tech and Emory. He is a clinical pediatric hematologist/ oncologist at the Aflac Cancer and Blood Disorders Center of Children's Healthcare of Atlanta. Lam's work spans biology, physics, engineering and medicine. He recently received an Emerging Investigator Award from the National Heart, Lung, and Blood Institute of the National Institutes of Health, including a $5 million grant to Emory. Lam's discoveries include a technology to test the strength of platelets during the blood-clotting process, using a microchip platform; a microfluidic device that functions as an artificial blood vessel and allows research into the interactions among blood vessels and the vessel wall in diseases such as sickle cell; pioneering research into the mechanisms of white blood cell distribution in circulating blood; a microchip "bleeding" device that allows studies of all the major components of blood clotting simultaneously; and a smart phone app using photos of the fingernails of anemia patients to determine the level of blood hemoglobin, replacing the need to draw blood.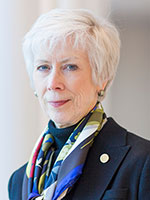 Sharon Pappas, PhD, RN, NEA-BC, FAAN, is a Health CareHeroesNursing finalist for her exemplary leadership as Chief Nurse Executive for Emory Healthcare, which includes more than 7,000 nurses in 11 hospitals and 250 clinic locations. Three Emory Healthcare hospitals hold the prestigious Magnet designation for nursing excellence. Since joining Emory Healthcare in 2016, Pappas has overseen nursing operations, budgets and human resources, while planning and implementing nursing practices within the system to ensure safe, effective and quality patient care. She also focuses on the practice of interprofessional teams, where multiple disciplines work together to care for patients. Since being at Emory, Pappas has focused on strengthening the ties between nursing education, research and practice in collaboration with Emory nursing Dean Linda McCauley and Emory Healthcare CEO Jonathan Lewin. Pappas' achievements in Emory Healthcare include reducing the nurse turnover rate systemwide, adding additional programs, courses and certifications to enhance nurse engagement within the system, increasing nurse award/recognition programs for excellence in the field, improving patient safety and satisfaction, and bolstering nurse recruiting efforts
Donna Prothro, RN, is a Health Care Heroes Nursing finalist for her nearly 45 years of nursing service at DeKalb Medical Center, now Emory Decatur Hospital. Prothro is a Senior Nurse Unit Manager, providing nursing leadership and care for patients on a chronic and acute oncology and severe medical unit who have illnesses and diseases requiring critical care management. Her patients describe her as caring, friendly, considerate, unselfish, and thoughtful, and as a nurse who always approaches her work with a positive attitude and understanding of illnesses that may have affected her patients in devastating and life-changing ways. Prothro's compassion extends to the many residents, family members, and staff she encounters during her work.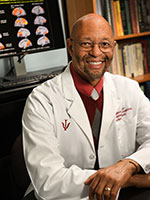 Anthony Stringer, PhD, is a Health Care Research/Innovator finalist for his innovative work in neurocognitive rehabilitation. A neuropsychologist in the Department of Rehabilitation Medicine and director of the Division of Neuropsychology and Behavioral Health, Stringer uses a type of cognitive rehabilitation that can help traumatic brain injury patients and those dealing with stroke or epilepsy use undamaged parts of the brain compensate for damaged parts. Stringer developed a four-step approach he calls WOPR ("whopper"): write, organize, picture and rehearse. This method, now used across the nation, allows people to learn information in a way that makes it easier to retrieve that information from memory later. Like other rehabilitation approaches, the intent is to teach patients strategies they can use to compensate for their impairment, so it becomes less disabling. Stringer treats many football players with head trauma and concussions, focusing on the whole person instead of just treating the concussion. He strives for a balance between supporting athletes in their pursuit of a professional sports career, counseling them on the realistic risk of repeated concussions, and providing rehabilitation services when their injuries clearly warrant it. Stringer is the first board certified African American Neuropsychologist in the United States and the first African American President of the American Board of Neuropsychology. In 2017, one of his students became the first neuropsychologist in the Democratic Republic of the Congo, introducing an entirely new field of inquiry and intervention to that country. With this success, Stringer has been asked to introduce the field of Neuropsychology to the country of Rwanda. His honors include the Paul Statz Career Mentoring Award from the International Neuropsychology Society.
Adjunct faculty members Alan Hinman, Task Force for Global Health, and Dennis Devito and Crystal Perkins, Children's Healthcare of Atlanta (Department of Orthopaedics), also were Health Care Heroes finalists.
---