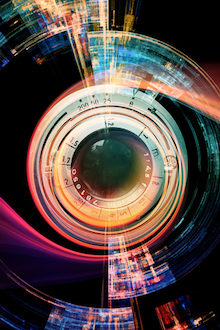 Formation of a physician's professional identity can be described as a process of developing increasingly broad mental lenses, medical educators suggest in a paper published in the journal Academic Medicine.
Understanding these lenses -- part of a model of adult development and "meaning-making" developed by Harvard psychologist Robert Kegan -- can help medical educators support the development of students' identities as professionals as they progress through their careers, the authors write. 
Medical educators traditionally focus on imparting the knowledge and skills necessary to do the job of a physician, and rely on the students to develop their professional identities by participating in the care of patients in real health care settings, says Linda Orkin Lewin, MD, professor of pediatrics at Emory University School of Medicine.
The current health care environment in which students learn, however, is full of conflicting values and challenging situations that clinical educators don't always have time to address and can be difficult for students to process.
"The Kegan model provides us with one way of understanding the identity formation process, and highlights some ways in which we can more actively support that process in the current context of medical education and health care," she says.
The relevant lenses in this model are: instrumental– focused on rules and rewards, social– pertaining to group norms and expectations, self-authoring— referring to internal values, and self-transforming—being aware of gaps in one's values and being open to those of others.
"We can speak to instrumental, socialized, and self-authoring learners at once by being clear about our grading system while emphasizing community values around diligence and trustworthiness, and noting that those are values each physician comes to own in their own way as they work to provide the best care to their patients," the authors write.
Lewin's co-authors are: Alyssa McManamon, MD and Michael Stein, MD, assistant professors of medicine at Uniformed Services University of the Health Sciences, and Donna Chen, MD, MPH, associate professor of biomedical ethics at University of Virginia.
The rest of the paper, which is currently open-access and will appear in print in an upcoming version of the journal, applies the lens model to different situations that appear in medical education. Academic Medicine comes from the American Association of Medical Colleges.
---