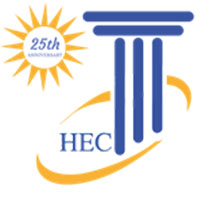 ATLANTA—The Healthcare Ethics Consortium and the Emory Center for Ethics will host the 25th annual Healthcare Ethics conference on March 21 and 22 at the Emory Conference Center. The Healthcare Ethics Consortium is a network housed at the Emory Ethics Center comprising approximately 40 health care organizations including hospitals, schools of medicine, schools of nursing and professional associations. 
This year's conference theme is "Deeply Rooted: Healthcare Ethics in an Era of Change." Keynote speaker is Thaddeus Pope, JD, PhD, health law professor and bioethicist, Mitchell Hamline School of Law, Minnesota. Participants will include physicians, nurses, social workers, chaplains, ethicists, health lawyers and administrators from across the U.S.
Emory Healthcare is a sponsor of this year's conference, and all Emory hospitals are partners in the Healthcare Ethics Consortium, along with Emory School of Medicine and the Nell Hodgson Woodruff School of Nursing.
Conference registration, hotel information, and a complete schedule are available here.
All Emory health professionals and faculty may register for the conference at the partner rate.
---