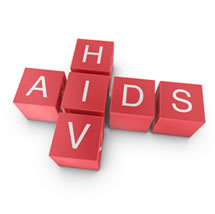 The International Antiviral Society – USA Panel has released updated recommendations for the treatment and prevention of HIV infection in adults, as published in the Journal of the American Medical Association.
The recommendations, developed by a volunteer panel of international experts in HIV research and patient care, outline new findings, drugs, approaches and data as updates to previous recommendations from 2016, and are intended to be used as guidelines by clinicians moving forward.
Their conclusions indicate that continued advances in the development of antiretroviral drugs for HIV prevention and treatment are necessary and also are contributing to improved clinical management and outcomes for individuals at-risk for or living with HIV.
Michael Saag, MD, director of the University of Alabama at Birmingham's Center for AIDS Research, served as the panel chair and article's lead author.
"The recommendations reflect the joint commitment of researchers working to collectively improve clinical outcomes and treatments available for all at-risk or infected HIV patients," says Saag. "We know that antiretroviral therapy is the cornerstone of prevention and management of HIV infection, but it's critical to continually evaluate new data and treatments for initiating therapy, monitoring individuals starting therapy, changing regimens, and preventing HIV infection for those at-risk, reaffirming the standard of providing the utmost treatment and care possible."
In addition to reconfirming 2016 recommendations of using antiretroviral therapy (ART) as a substantial means of HIV treatment and prevention, updated recommendations include but are not limited to:
Updated initial regimens, focused primarily on unboosted integrase strand transfer inhibitor (InSTI) regimens
Encouraged rapid initiation of antiretroviral therapy, including same day initiation, if feasible
Recommendations against routine use of Mycobacterium aviumcomplexprophylaxis for those with advanced disease on effective antiretroviral therapy
Recommendations for discontinuation of routine CD4 count lab testing once a patient has sustained undetectable HIV RNA levels for a year and has a CD4 count above 250 cells/ul
An alternative for pre-exposure prophylaxis for those who are uninfected with HIV but remain at risk for infection to now include an episode-based approach where individuals can take preventative ART pills prior to exposure, and a follow up pill once daily for two days-post exposure
"Advances in HIV prevention and treatment have made a tremendous difference in our ability to save and extend lives as well as decrease new HIV infections, but, as knowledge advances and new drugs are approved, we must continue to refine our guidelines and processes," says panel member Carlos del Rio, MD, professor of medicine in Emory University School of Medicine and professor and chair of global health in Rollins School of Public Health as well as co-director of the Emory Center for AIDS Research. "These new recommendations reflect careful consideration of all the information and tools currently available." 
According to the article, all updated recommendations focus on adults 18 years or older with or at-risk for HIV infection with availability to most antiretroviral drugs.
In addition to Dr. del Rio, panel members included:  Constance A. Benson, MD, University of California San Diego School of Medicine; Susan P. Buchbinder, MD, San Francisco Department of Public Health and University of California San Francisco; Joseph J. Eron Jr., MD, University of North Carolina Chapel Hill School of Medicine; Gerd Fåtkenheuer, MD, University Hospital of Cologne; Rajesh T. Gandhi, MD, Massachusetts General Hospital; Huldrych F. Günthard, MD, University Hospital Zurich and Institute of Medical Virology; Jennifer F. Hoy MBBS, The Alfred Hospital and Monash University; Donna M. Jacobsen, BS. International Antiviral Society – USA; Raphael J. Landovitz, MD, University of California Los Angeles; Jean-Michel Molina, MD, University of Paris Diderot and Saint-Louis Hospital; Michael J. Mugavero, MD, MHSc, University of Alabama at Birmingham; Michael Saag, MD, University of Alabama at Birmingham; Paul E. Sax, MD, Brigham and Women's Hospital; Davey M. Smith, MD, University of California Los Angeles, La Jolla; Melanie A. Thompson, MD, AIDS Research Consortium of Atlanta; and Paul A. Volberding, MD, University of California San Francisco.
For a complete look at the recommendations and further details, see the JAMA article.
About The International Antiviral Society-USA
The International Antiviral Society-USA is a US-based not-for-profit and is not related in any way to the IAS (International AIDS Society), based in Geneva Switzerland. Please use International Antiviral Society-USA (inclusive on the 'USA) on first reference and IAS-USA on all subsequent references,
---