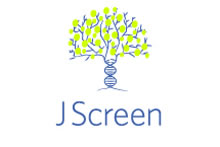 JScreen, a not-for-profit at-home education and carrier screening program for genetic diseases, today highlighted "Men's Health Month," a national effort that helps bring awareness to different aspects of men's health screening, detection and prevention.  By utilizing JScreen's simple, at-home test, men can be informed and aware of the different possible genetic issues surrounding their future families. 
"The JScreen at-home testing process is simple, and provides important information for men – and couples - about their future," says Hillary Kener, director of national outreach at JScreen.
JScreen makes testing convenient and affordable — providing an easy-to-use at-home saliva test that gives couples planning for children an unprecedented understanding of their own genetic makeup and risks relating to their children's health. If a person or couple's risk is elevated, genetic counselors from Emory University School of Medicine will privately address their results, options and resources to help ensure the health of their future children.  
"JScreen is important because anyone can unknowingly be a genetic carrier of a devastating disease. Eighty percent of babies with genetic diseases are born to parents with no known family history of that disease," continues Kener. "We applaud the efforts of Men's Health Month because they are helping shine the spotlight on these significant issues so that men around the nation understand the importance – and simplicity – of being screened as they start planning their families." 
---
About JScreen
JScreen is a non-profit community-based public health initiative dedicated to preventing genetic diseases. Headquartered in Atlanta at Emory University School of Medicine, the JScreen initiative is a collaboration among clinical geneticists, socially minded businesses and nonprofits to provide everyday people with a ready access point to cutting-edge genetic testing technology, patient education and genetic counseling services. 
---