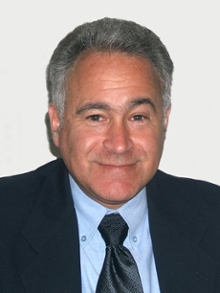 Jeff M. Sands, MD, Juha P. Kokko professor of medicine and physiology, and director of the Division of Renal Medicine in the Department of Medicine, has been named president of the American Physiological Society (APS).
The APS is a nonprofit organization devoted to fostering education, scientific research, and dissemination of information in the physiological sciences. The society has more than 10,500 members and is governed by an elected council consisting of a president, president-elect, past president and nine councilors.
"It has been an incredible honor to be elected as the president of the APS and to be given the opportunity and trust to lead an organization that is committed to advancing scientific discovery, understanding life, and improving health," says Sands. "I look forward to working alongside exceptional leaders and members to strengthen the missions of the APS."
During his one-year presidency, Sands will chair all sessions of the APS council, lead business meetings and executive conferences, and approve all letters to Congress or other public policy entities on behalf of the organization. He will serve as an ex-officio member of all APS committees and organize a series of three symposia for Experimental Biology – the organization's annual meeting. In addition, Sands will work with Edward Morgan, PhD, professor of pharmacology in Emory's Department of Pharmacology and president of the American Society for Pharmacology and Experimental Therapeutics (ASPET), to plan a first-ever APS-ASPET joint Presidential Symposium for Experimental Biology 2019. 
Sands' research is focused on defining the molecular physiology of urea transporters, since urea transport is a key component in the urine concentrating mechanism. These studies use rat and mouse models of abnormal concentrating and diluting ability. Sands uses a combination of isolated perfused tubule studies to measure urea transport and antibodies to measure changes in the amount, phosphorylation or localization of the urea transport proteins.
Sands is a graduate of Harvard College and the Boston University School of Medicine. He trained in medicine at the University of Chicago Division of Biological Sciences at the Pritzker School of Medicine and the National Institutes of Health (NIH) National Heart, Lung, and Blood Institute. He also completed his clinical nephrology fellowship at Emory.
Sands joined the Emory Department of Medicine faculty as assistant professor in 1989, was promoted to associate professor in 1993, and professor of medicine in 1998. He was named Kokko Professor and division director in 2002, served as associate dean for clinical and translational research from 2006 to 2010, and executive vice chair of medicine from 2009-2015.
Sands served as editor-in-chief of the American Journal of Physiology – Renal Physiology from 2001-2007. He is a member of the American Association of Physicians, the American Society for Clinical Investigation, and the American Clinical and Climatological Association. He was chair of the 2004 program committee of the American Society of Nephrology, and chair of the kidney council of the American Heart Association from 2008-2010. He has received numerous awards for his work, including the APS Gottschalk Award, the American Heart Association Distinguished Achievement Award and the American Society of Nephrology's Brenner Lecture. He has authored more than 150 peer-reviewed manuscripts, the majority of which are published in APS journals. He also has over 90 invited reviews or book chapters and has co-edited a book. Sands has also given over 30 invited talks at national or international scientific meetings and over 100 invited lectures at other U.S. or international universities.
---