The Atlanta Business Chronicle has selected Emory health sciences faculty and staff as winners or finalists in all seven categories in its annual Health Care Heroes Awards competition.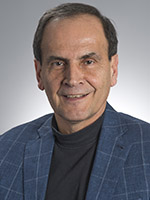 Guillermo Umpierrez, MD, is winner of this year's Lifetime Achievement Award for his commitment to fighting diabetes, his dedication to underserved populations and his acclaimed research into this chronic disease. As a teacher, researcher and physician, Umpierrez has dedicated his life's work to combating diabetes – winning national and international recognition for his work in endocrinology and as the creator of the first nationally accredited all-Spanish diabetes education program in the nation.
For nearly two decades, Umpierrez has served as chief of diabetes and endocrinology at Grady Memorial Hospital, providing medical oversight for the care of thousands of patients needing the specialized services of Grady's Diabetes Center.  As a professor of medicine in the division of endocrinology and metabolism at the Emory School of Medicine, he has trained hundreds of physicians and other health professionals who share his passion for quality, compassionate patient care and diabetes prevention.  And through the Emory/Grady partnership, his work as a lead investigator on numerous clinical trials and on research programs funded by the National Institutes of Health, the American Diabetes Association and the American Heart Association, has played a key role in helping patients locally, nationally and internationally better manage their disease and improve the quality of their lives.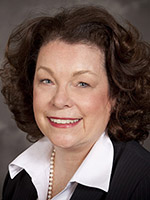 Sharron Close, PhD, MS, FAAN is winner in the Nursing category, for her leadership in creating the Emory XtraordinarY Clinic, which works with patients and families affected by X and Y chromosome variations. Close is an assistant professor and pediatric nurse practitioner at Emory's Nell Hodgson Woodruff School of Nursing. X and Y variations occur when girls (XX) and boys (XY) are born with more or less than the expected number of sex chromosomes. The variations are not inherited and occur randomly. Some people born with variations live free of or are mildly affected by symptoms, while others struggle with lifelong medical, developmental and behavioral challenges. The clinic is the first clinic in the region and one of a few in the nation that provides information, medical interventions and access to research for these conditions.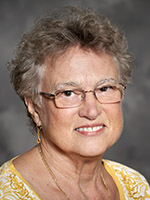 Linda Grabbe, PhD, APRN-BC, is winner in the Community Outreach category for her work promoting mental health education and well-being, including mental resiliency,  for homeless and other at-risk populations. Grabbe has cared for patients all over the globe, as a Peace Corps medical officer and as a U.S. embassy nurse practitioner, but she found her true calling in Atlanta, where she has cared for homeless populations since 1999. Grabbe began working with the homeless when she volunteered with Community Advanced Practice Nurses (CAPN), a nurse practitioner-led clinic that provides free care to homeless women, children, and young adults in Atlanta. Grabbe has used proven methods for resiliency and self-care training to help homeless women, children, teens, and young adults effectively manage post-traumatic stress disorder, complex trauma, dissociative disorders, and emotion dysregulation. She also has trained nursing students and faculty, firefighters, paramedics, and other community members to help them better serve homeless and other high-risk populations.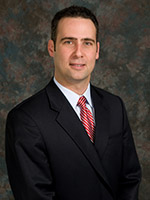 Raul Nogueira, MD, is the Health Care Researcher/Innovator winner for helping create the FAST-ED app, which enables first responders to make the best decisions for stroke patients. Nogueira is director of the neuroendovascular division of the Marcus Stroke & Neuroscience Center at Grady Health System, and a professor of neurology, neurosurgery and radiology at Emory University School of Medicine. The FAST-ED app – the Field Assessment Stroke Triage for Emergency Destination app -- is available free to paramedics across the country, helping them make the best decisions for stroke patients. The app takes paramedics through a brief series of clinical examination questions to define the severity of the stroke, and then determine which hospital in the area can provide the level of care the patient needs. It uses GPS technology, with real time traffic information, to help the ambulance crew find the fastest route to the designated hospital.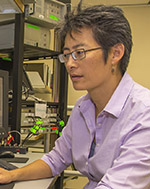 Lena Ting, PhD, is winner in the Allied Health Professional category, for her work blending science, engineering and robotics to improve rehabilitation for individuals with movement disorders and those who have experienced stroke, spinal cord injury, or lower limb loss. A professor in the Wallace H. Coulter Department of Biomedical Engineering at Georgia Tech and Emory University, and a professor of rehabilitation medicine at Emory School of Medicine, Ting's research focuses on the brain and body interactions that allow us to walk, stand and balance with little thought. Drawing from neuroscience, biomechanics, rehabilitation, robotics and physiology, she has discovered new principles of human and animal motor control that are being used to advance the direction of current physical therapy research. Ting also serves as a mentor and educator to researchers in rehabilitation science and engineering, including serving as a mentor for the National Institutes of Health-funded Training in Grantsmanship in Rehabilitation Research program.
Health Care Heroes Finalists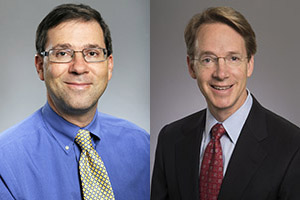 Craig Coopersmith, MD, and Greg Martin, MD, MSc were finalists in the Physician category. Coopersmith is professor of surgery, and Martin is professor of medicine in Emory School of Medicine. In 2016, Coopersmith and Martin were part of an international effort to redefine sepsis so more health care workers can quickly recognize the signs and rapidly administer life-saving treatments. The new definition has been endorsed by more than 30 medical societies from six continents, spanning disciplines from critical care and emergency medicine to infectious disease and family practice. With Coopersmith and Martin serving as experts, Emory is reshaping how sepsis care takes place in its own hospitals. That means reorganizing teams so that tests and supplies can be delivered more quickly, using a standard treatment regimen, and putting into place an "electronic trigger" that continuously checks patients' vital signs and alerts the health care team. Coopersmith and Martin have worked with the CDC to educate health care providers and the public and develop better surveillance strategies.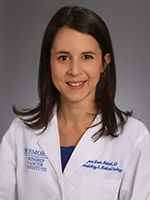 Jane Meisel, MD, was a finalist in the Rising Star category. She is a medical oncologist in Winship Cancer Institute and an assistant professor of hematology and medical oncology and of gynecology and obstetrics in Emory School of Medicine. Meisel specializes in treating patients with breast and gynecologic cancers, including breast, cervical, endometrial, and ovarian cancers. Her goal is to provide compassionate, exceptional, state-of-the-art care to patients fighting these diseases, and to conduct research that improves treatment options. Meisel has brought knowledge and compassion to treating women who develop breast cancer at a young age, which brings with it unique concerns about fertility after cancer, treatment during pregnancy, or the possibility of an inherited genetic mutation. Meisel is principal investigator at Emory for a clinical trial looking at the impact of pregnancy after breast cancer on cancer patients and their children, and she is principal investigator of a number of clinical trials evaluating the use of novel drugs and/or drug combinations in breast and ovarian cancer. 
---