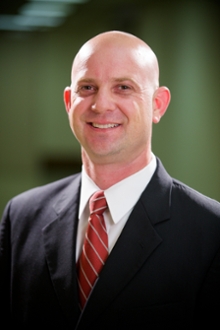 Eric Garrard, FACHE, PT, chief executive officer of Emory Rehabilitation Hospital, a part of Emory Healthcare, has been named to the council of the American Hospital Association's (AHA) Section for Long-Term Care and Rehabilitation. His appointment will last for three years.
The AHA's Section for Long-Term Care and Rehabilitation supports hospital providers of post-acute services, including rehabilitation, long-term care, skilled nursing, home health and continuing care services as they build systems of care to improve the health status of their communities. The section is comprised of 15 leaders representing some of the country's leading hospitals and post-acute care providers.
Council members serve as representatives of their member peers as they advise the AHA on public policy issues, advocacy positions, budget impact, regulation and other emerging and important issues across post-acute care settings around the country.
"I'm honored to be asked to participate on this council and I look forward to both advising on what we experience in our region, as well as helping Emory Healthcare stay prepared in a dynamic post-acute environment," says Garrard.
Garrard has been CEO of Emory Rehabilitation Hospital since 2014. A joint venture between Emory Healthcare and Select Medical, Emory Rehabilitation Hospital and Outpatient Centers admit approximately 1,000 inpatients and perform 125,000 outpatient visits annually. The partnership includes the inpatient rehabilitation hospital at 1441 Clifton Road, a day rehabilitation program, aquatic therapy and 24 outpatient rehabilitation clinics across metropolitan Atlanta.
In 2014, Garrard oversaw the transition of the facility from a previous 56-bed distinct rehabilitation unit into a freestanding hospital during a joint venture agreement with Select Medical. Select Medical is one of the nation's largest providers specializing in outpatient rehabilitation, inpatient rehabilitation and long-term acute care.
---