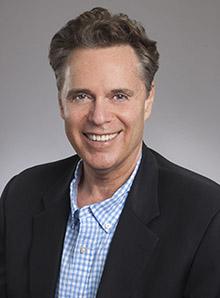 Andrew H. Miller, MD, William P. Timmie Professor of Psychiatry and Behavioral Sciences, Emory University School of Medicine, is the 2018 recipient of the Albert E. Levy Scientific Research Award in the Senior Faculty Division.
The Albert E. Levy Award is an annual recognition awarded by the University Research Committee in the Emory Office of the Provost to recognize the contributions of junior and senior Emory faculty members to the advancement of scientific knowledge.
Miller co-leads the Cancer Prevention and Control program at Winship Cancer Institute of Emory University. He also serves as program director of the Emory Behavioral Immunology Program and vice chair of Research in Psychiatry and Behavioral Sciences.
Miller is an internationally recognized leader in the area of brain-immune interactions as they relate to stress and depression in medically healthy as well as medically ill patients, including patients with cancer.
His work has led to novel treatment approaches for patients with depression, and he has pioneered the development of immunotherapeutic strategies for the treatment of mood and other psychiatric disorders.
In announcing the award, the awards committee noted that Miller's multidisciplinary research approach involving collaborations with oncology, immunology, gastroenterology, and neurology have made tremendous contributions toward further understanding of how activation of the immune system and inflammation can influence the brain to change behavior.   
Miller has demonstrated that during immune activation, inflammatory cytokines (byproducts of immune system cells), can access the brain and interact with the metabolism of the neurochemicals dopamine and glutamate, while altering neurocircuits in the brain relevant to motivation and reward as well as anxiety and alarm.  
Miller has also studied the impact of cytokines on neuroendocrine regulation and sleep including the study of the specific signal transduction pathways involved. Additionally, Miller and his colleagues conducted the first clinical trial examining the efficacy of a cytokine antagonist for the treatment of depression, providing a template for current clinical trials using immunotherapeutic strategies to treat mood disorders.
Over the course of his career, Miller has produced more than 250 scholarly publications and edited a book entitled, Depressive Disorders and Immunity. He currently serves as the psychosocial oncology section editor for the journal Cancer and an Associate Editor for the journal Brain Behavior and Immunity.
Miller's research awards include the Curt Richter Award from the International Society of Psychoneuroendocrinology and the Norman Cousins Award from the Psychoneuroimmunology Research Society. He has also won numerous teaching and mentoring awards and is a board-certified psychiatrist and past examiner for the American Board of Psychiatry and Neurology.
The 2018 Albert E. Levy Scientific Research Award in the Junior Faculty Division was presented to Muralidhar Padala, PhD.
---