The Emory University Alumni Association is pleased to announce the recipients of the 2018 Emory Medal – Emory's highest alumni award. The Medal will be awarded to H. Kenneth Walker, 56OX 58C 63M, 65MR, 70MR, 71MR, and to nursing alumni Crystal Johnson, 00N, Laura Mitchell-Spurlock, 950x 97N, and Jason Slabach, 13N.
"We are extremely pleased to recognize these four distinguished Emory alumni," says Sarah Cook 95C, senior associate vice president for alumni affairs. "They have demonstrated a selfless commitment to saving lives and preventing disease both in the United States and abroad. Their passion and their dedication to medicine and nursing are a true inspiration to all Emory alumni and to the global community."
The Emory Medal will be awarded in a ceremony March 1, 2018.
H. Kenneth Walker, MD
Ken Walker, MD, professor of medicine and neurology in Emory University School of Medicine, and professor of global health in Rollins School of Public Health, has dedicated his 60-year career to clinical care of patients at Grady Memorial Hospital and to global health outreach in the Republic of Georgia. 
Walker earned his associate's degree from Oxford, graduated from Emory College, and then earned his MD from Emory School of Medicine. After medical school, Walker completed his post-graduate training at Grady, where he has served as assistant chief of medicine for the Grady Health System.
In addition to his skills as a physician, Walker has been extremely dedicated to the education and training of medical students and has directed Emory's internal medicine residency program, junior medicine clerkship, and sophomore clinical methods course. He has personally trained more internal medicine residents than any other physician at Emory. Through his strong mentorship skills, numerous medical residents have learned valuable lessons about dedication, professionalism and patient-centered medical care.
Walker has written or edited a number of books on physical diagnosis, organizing medical data and evaluating the surgical patient. A particular interest has been the application of computers to medicine: he was instrumental in establishing a pioneering electronic medical record at Grady Hospital and has been a member, chair and senior consultant to the Board of Regents of the National Library of Medicine since 1992.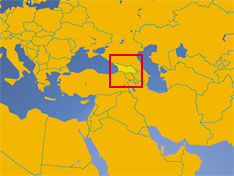 For more than 25 years, as executive director of Partners for International Development, Walker has led the Atlanta-Tbilisi Partnership, a collaboration between educational and health care institutions in the Republic of Georgia and Atlanta.
The partnership's many projects have been instrumental in improving the quality of health care in the Republic of Georgia. These include establishing the National Information Learning Center; participating in laws and regulations reforming the healthcare sector; bringing 50 Georgian medical school graduates to Emory for three years of training in internal medicine and other specialties; mentoring 15 Georgians who received their MPH at Emory; and establishing the Caucasus School of Business.
Walker's leadership also has resulted in the development of health care management education for mid-level hospital administrators in the Republic of Georgia; establishing a modern emergency room; training practicing nurses and planning a nursing school; setting up a Women's Wellness Center; working with Georgian scientists and physicians in AIDS and tuberculosis; and assessing the country's libraries. Walker is principal investigator of a grant establishing emergency medicine as a specialty in Georgia, and of a grant to improve the nursing profession.
In 2005, Walker was named an honorary citizen of Georgia. In 2016, the Georgia Hospital Association awarded him the Georgia Hospital Heroes Lifetime Achievement Award.
Crystal Johnson, RN, MSN
Laura A. Mitchell-Spurlock, RN, MSN
Jason M. Slabach, RN, BSN
Crystal Johnson, Laura Mitchell-Spurlock and Jason Slabach were part of the health care team at Emory University Hospital's Serious Communicable Diseases Unit that successfully and safely treated four patients with Ebola virus disease in 2014. The team played an integral, history-making role in the fight to control the biggest global outbreak in the history of the Ebola virus. Their courage in caring for critically ill patients with a highly infectious disease, while battling stigma, fears and threats, was an inspiration to communities in the United States and around the world.
Although patient care was a main priority, so was the safety of the health care team, the hospital community, and the Atlanta community. Before the first patient arrived at Emory University Hospital, the team drilled together on all safety protocols and dedicated themselves to keeping each other safe while providing the best possible care for the patients. To limit the number of health care staff exposed to the patients, nurses had to handle the patients' every need – from drawing blood and taking vital signs to administering IV medications and cleaning up bodily fluids – all while following the stringent guidelines the team had set for itself.
TIME magazine honored all health professionals fighting the Ebola outbreak around the world as the 2014 'Person of the Year.' President Obama publicly acknowledged the work of Emory's Serious Communicable Diseases Unit, including these trailblazing nurses. The Emory Ebola treatment team received the DAISY Award from the Daisy Foundation in 2014. Johnson, Mitchell and Slabach received the Emory School of Nursing Excellence in Nursing Award in 2015.
Their extraordinary commitment to Emory, to their patients, and to the profession of nursing in this unique and challenging situation will serve as an example for generations to come.
Crystal Johnson currently works as a family nurse practitioner at Genesis Healthcare and Associates and Select Specialty of Atlanta. And since 2000, Johnson has been a nurse scholar at Emory University Hospital Midtown in the cardiovascular ICU, and at Emory University Hospital as a team member in the Serious Communicable Diseases Unit. She received a bachelor's degree from Syracuse University and a bachelor of science degree in nursing from Emory's Nell Hodgson Woodruff School of Nursing. She received a master of nursing degree in family nurse practitioner from Walden University in 2015 and was awarded the university's Outstanding Alumni Award. She has served as a guest speaker for the Georgia Nurses Association, the National Student Nurses Association, and the Emory Alumni Association.
Laura Mitchell-Spurlock has practiced most of her nursing career in the cardio-thoracic intensive care unit at Emory University Hospital Midtown. She has been a team member in Emory's Serious Communicable Diseases Unit since 2006. She received her associate's degree from Oxford, a bachelor of science in nursing degree from Emory's Nell Hodgson Woodruff School of Nursing in 1997 and a master of nursing from Georgia State University with a focus on informatics and healthcare innovation in 2014. She has completed special assignments in computer and electronic medical records implementation for Kaiser hospitals in the San Francisco Bay area and University of Minnesota Medical Center. She was a Georgia Health Information Management System Society scholarship recipient for graduate work in 2014 and was inducted into the Emory chapter of Sigma Theta Tau in 1997. Laura presently serves on the Board of Health for Oconee County and works as a healthcare consultant.
Jason Slabach is almost halfway through the master's program in nurse anesthesiology at Wake Forest University. Before that, he was a clinical nurse in the cardiovascular intensive care unit at Emory University Hospital since 2013 and a member of Emory's Serious Communicable Diseases Unit since 2014.  He received his bachelor of science in nursing degree from Nell Hodgson Woodruff School of Nursing in 2013. From 2009-2012 he was a paramedic for the Halifax County Rescue Squad in South Boston, Va., and a volunteer firefighter and EMS provider in Cluster Springs, Va.
---
More about the Emory Medal
The Emory Medal features Emory's seal, including the motto "cor prudentis possidebit scientiam," which translates as "The prudent heart will possess knowledge." Emory Medal recipients are recognized for service to Emory, the Emory Alumni Association, or a constituent alumni association; service to the community; and achievement in business, the arts, the professions, government or education. Honorees are featured guests at a celebration attended by previous medalists, Emory Alumni Board members, associated school alumni board members, and top university administrators, including the president. Recipients also are honored with a biographical video.
---