Five Emory nurses will be inducted as 2017 Fellows of the American Academy of Nursing. The Academy is composed of more than 2,000 of the nation's most accomplished nurse leaders in education, management, practice, policy and research, and selection for fellowship is one of the highest professional honors in the field of nursing.
The Emory faculty are among the 173 nurse leaders selected for the 2017 fellowship class and will be inducted into the Academy during the organization's annual policy conference in Washington, D.C. in October.
The nurses to be honored are:
Elizabeth Downes, DNP, MPH, professor, Nell Hodgson Woodruff School of Nursing;
Dorothy Jordan, DNP, APRN, assistant clinical professor, Nell Hodgson Woodruff School of Nursing;
Lisa Thompson, PhD, MS, associate professor, Nell Hodgson Woodruff School of Nursing (July 2017); and
Barbara Tomczyk, DrPH, RN, senior health scientist, Centers for Disease Control and Prevention and adjunct professor, Nell Hodgson Woodruff School of Nursing and Rollins School of Public Health
Sharon Vanairsdale, MS, APRN, program director, Serious Communicable Diseases Unit, Emory Healthcare, and adjunct professor, Nell Hodgson Woodruff School of Nursing
With the pending induction of the new fellowship class, 37 Emory nurses now hold fellowship appointments in the Academy. AAN fellows represent 36 percent of the School of Nursing's full-time faculty and 81 percent of tenured faculty.
"This is such a tremendous and well-deserved honor for all of our honorees," says Linda McCauley, PhD, RN, dean of Emory's Nell Hodgson Woodruff School of Nursing. "To have several Emory nurses selected is truly a testament to the leadership and impact our nurses have on nursing education, practice and transformative research."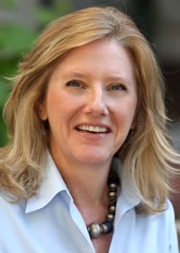 Elizabeth Downes
Downes, a family nurse practitioner, certified nurse educator and clinical scholar, serves as director of the Nell Hodgson Woodruff School of Nursing's Master of Science in Nursing (MSN) program. Her global health and international nursing experience spans more than 25 years and has focused on developing partnerships with ministries of health and academic institutions to strengthen the capacity and competency of nursing workforces around the world. She has advanced education and clinical training for nursing in more than a dozen countries, including Ethiopia, Fiji, Liberia, the Bahamas, Mozambique and Zimbabwe. She developed an Advanced Practice Nursing (APN) curriculum for the World Health Organization (WHO) in the Western Pacific that resulted in the production of a sustainable, domestic nursing workforce to meet the region's health care needs. Her textbook for educators, Educating Health Professionals in Low-Resource Countries, has helped shape education and clinical training for health care professionals in many developing countries.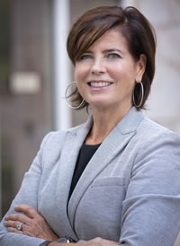 Dorothy Jordan
Jordan is a board certified family psychiatric mental health nurse practitioner, and a psychiatric mental health clinical nurse specialist, who has dedicated her clinical career to early mental health screening and intervention, infant mental health promotion and the integration of mental health into primary care. She also has a special interest in access to psychiatric mental health care for underserved and displaced youth and families. In 1983, Dr. Jordan founded Camp Sunshine, a nonprofit organization offering year round recreational, educational and supportive programming for children with cancer and their families in Georgia. She has worked to spread the Camp Sunshine model across the United States and in Europe and Asia, and has provided life-changing experiences for thousands of children and their families.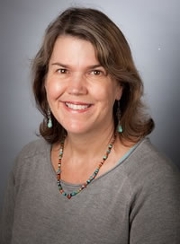 Lisa Thompson
Thompson has dedicated her career to reducing the global health burden associated with environmental exposures in vulnerable populations. Building upon 20 years of experience as a nurse educator and a family nurse practitioner, she works domestically and abroad to reduce individuals' exposure to environmental contaminants; create healthier living conditions; and address the social and behavioral factors that contribute to poor health.  Her recent work explores the associations between low birthweight and preterm birth among infants heavily exposed to particulate matter and carbon monoxide from solid-fuel cookstoves in resource-poor countries. In 2016, she was invited to serve as a co-investigator on a five-year National Institutes of Health (NIH)-sponsored trial to reduce household air pollution from a gas stove and behavioral intervention among 3,200 pregnant women in four countries.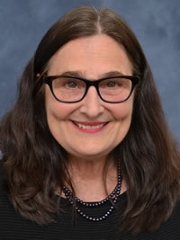 Barbara Tomczyk
Tomczyk, an epidemiologist at the Centers for Disease Control and Prevention (CDC), co-teaches the School of Nursing's popular Introduction to Complex Humanitarian Emergencies course with Downes. She is an international research expert on the reproductive health and rights of women and gender-based violence in humanitarian emergencies. She served as principal investigator for numerous national and global agencies to design studies and recommend interventions to prevent morbidity and mortality and increase the safety among women of reproductive age. Her award-winning teams assessed, surveyed and helped set policy standards that have improved the health and well-being of thousands of people affected by disease, war or natural disasters in multiple countries. She recently served as Deputy Incident Commander at CDC for Ebola response, securing $12 million from OFDA to improve response to disasters.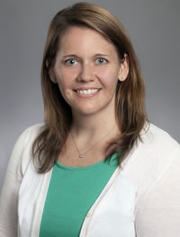 Sharon Vanairsdale
Vanairsdale serves as the program director of the Serious Communicable Diseases Unit (SCDU) at Emory University Hospital and adjunct professor at the Nell Hodgson Woodruff School of Nursing. In 2014, Vanairsdale assisted in preparing a team to care for America's first patients diagnosed with Ebola virus disease. As clinical nurse specialist for the unit, she was responsible for safety practices, readiness and protocols. Following the treatment of the patients with Ebola, Vanairsdale educated the Emory Healthcare enterprise and the nation about caring for patients with highly infectious diseases while protecting health care workers from illness. She and the SCDU team trained more than 700 EHC personnel and more than 600 health care and public health workers from across the U.S. on Ebola treatment and preparedness protocols. These efforts led to the development of the National Ebola Training and Education Center (NETEC), a collaboration with Emory University, Nebraska Medicine and NYC Health + Hospitals (Bellevue). Vanairsdale serves as a content expert in several areas of this program's missions and travels to hospitals across the United States to train and provide technical assistance to ensure facilities and caregivers are prepared to treat patients with Ebola and emerging highly infectious diseases. The NETEC is supported by a $12 million grant through the Health & Human Services Office of the Assistant Secretary for Preparedness and Response and the Centers for Disease Control and Prevention. Vanairsdale was honored with the Magnet Nurse of the Year® Award by the American Nurses Credentialing Center (ANCC) for her work advancing nursing education and clinical excellence.
"Strong nursing leadership will be essential for affecting meaningful change in a rapidly evolving health care environment," says Sharon Pappas, PhD, RN, chief nurse executive at Emory Healthcare. "Recognition by the American Academy of Nursing validates the contributions that Emory nurses have made at home and abroad and the leadership and innovation they will continue to provide in advancing care delivery and the long-term health of the communities they serve."
---