The Atlanta Business Chronicle has selected Emory health sciences faculty and staff as winners or finalists in all seven categories in its annual Health Care Heroes Awards competition.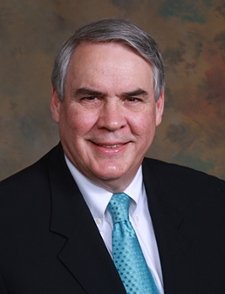 Robert Guyton
Robert Guyton, MD, is winner of this year's Lifetime Achievement Award for his dedication to the field of medicine and his advancement of medical science and education. Guyton is chief of Emory's Division of Cardiothoracic surgery; the Charles R. Hatcher Professor of Surgery; and director of the Thoracic Residency Program, Emory University School of Medicine.
Guyton's esteemed career at Emory began in 1980, when he founded the Cardiothoracic Research Laboratory of the Carlyle Fraser Heart Center, an active and successful research laboratory for the last 37 years, contributing substantial advancements to cardiac surgical science. Under Guyton's leadership, major contributions have been made to the protection of the heart during open heart surgery, prevention of damage to the heart at the time of a heart attack, prevention of deterioration of artificial heart valves, and most recently to the development of new devices for the treatment of mitral valve and aortic valve diseases.
Under Guyton's guidance as chief, Emory's CT Surgery program has achieved preeminent national recognition as one of the country's top five programs in areas including off-pump coronary revascularization, congenital cardiac surgery, robotic mitral surgery, major aortic surgery, robotic-assisted coronary bypass and transcatheter aortic valve replacement.
For almost three decades Guyton has been responsible for the education of some of the most accomplished and successful clinical surgeons in the United States, participating in the training of more than 140 resident physicians. The Emory cardiothoracic surgery residency training program accounts for approximately five percent of all active cardiac surgeons in the country today, a clear indication of Guyton's impact on the surgical profession.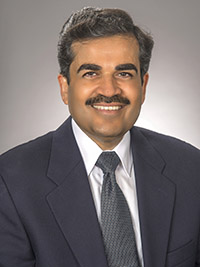 Zoher Kapasi
Zoher Kapasi, PT, PhD, MA, is the winner in the Allied Health Professional category, for his leadership in advancing the profession of physical therapy and developing the next generation of practitioners. Kapasi is director of the Division of Physical Therapy in the Department of Rehabilitation Medicine in Emory University School of Medicine, chief of outpatient development for the Division of Physical Therapy, and associate professor of rehabilitation medicine.
Kapasi joined Emory in 1994 and became division director in 2011. Today, Emory's Division of Physical Therapy has one of the top 10 physical therapy education programs in the country, offering all doctoral level programs, including the Doctor of Physical Therapy (DPT) program, DPT-MBA (Master of Business Administration) program with Emory's Goizueta Business School, and DPT-MPH (Master of Public Health) program with Emory's Rollins School of Public Health.
Kapasi has long been recognized by both students and faculty as an outstanding teacher, with student accolades citing his dedication, wisdom, and motivational skills. His accomplishments include: implementing the DPT-MBA program at Emory; advancing the first physical therapy faculty clinical practice within the Emory Clinic;  implementing the dual Emory/Georgia Tech DPT/PhD program; overseeing the development of the first two residency programs for physical therapists at Emory (orthopaedics and neurology); collaborating with the Emory Center for Ethics to implement a DPT-Bioethics dual degree program; and growing research funding more than five-fold.
Subhadra Shashidharan, MD, is the winner in the Rising Star category. She is a cardiothoracic surgeon at Children's Healthcare of Atlanta and assistant professor of surgery at Emory School of Medicine. Shashidharan is the first female cardiothoracic surgeon at Children's, and she repairs heart defects in Atlanta's most fragile patients. She joined Children's and Emory in 2015, and her clinical specialties are cardiac transplant, congenital heart surgery, pediatric cardiac surgery and thoracic surgery. She handles approximately 200 surgical cases annually.
"Dr. Shashidharan combines a steely determination to accept nothing but the very best for her patients with a calm, reassuring bedside manner, putting the most anxious parents at ease," says William Mahle, MD, Emory associate professor of pediatrics and co-chief of cardiac services at Children's Healthcare of Atlanta.
Health Care Heroes Finalists
Barunashish Brahma, MD, (Physician category) is medical director of the Neurospine Division at Children's Healthcare of Atlanta, and an adjunct assistant professor at Emory School of Medicine. He specializes in pediatric spine, brain tumors, Chiari malformations and hyperhidrosis.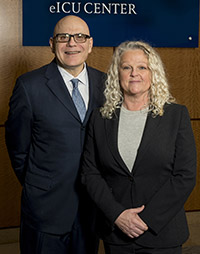 Tim Buchman and Cheryl Hiddleson
Brahma advanced from his position as staff neurosurgeon to medical director in seven years. He also conducts brain tumor research in partnership with Georgia Tech. He has published research about using nanotechnology to direct tumor cells outside the brain where they can be targeted more effectively.
Tim Buchman, PhD, MD, and Cheryl Hiddleson, MSN, RN, (Innovation category). Buchman is director of the Emory Critical Care Center and professor of surgery and anesthesiology. Hiddleson is director of the Emory eICU Center. Through a Healthcare Innovation Award from the Centers for Medicare and Medicaid Services, they launched a collaborative network supporting intensive care units at Emory Hospital and remotely in North Georgia aimed at expanding access to critical care services and lowering costs while addressing a national shortage of critical care physicians. The Emory program established a critical care residency training program for advanced practice providers and provided continuous nurse monitoring of critical care patients, supervision of providers, and access to intensivist physicians especially on nights and weekends. A recent report found the program reduced length of patient stays in the ICU, resulted in fewer readmissions, reduced costs of federal beneficiary care by $4.6 million and helped solve the shortage of critical care physicians.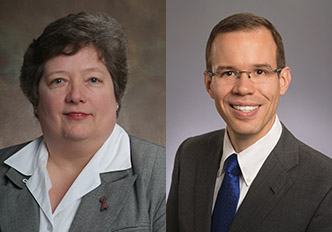 Left: June Connor. Right: Matthew A. Klopman

June Connor, MN, RN, NE-BC (Nursing category) is chief nursing officer and chief operating officer at Emory University Orthopaedics & Spine Hospital. In her 41 years of service at Emory Healthcare, Connor has held numerous nursing staff and leadership roles, including directing a variety of service units at Crawford Long Hospital (now Emory University Hospital Midtown) and Emory University Hospital. In 2008, Connor was named associate chief nursing officer and associate chief operating officer of the new Emory University Orthopaedics & Spine Hospital (EUOSH) and was later promoted to chief nursing officer and chief operating officer. For the past eight years, with Connor at the helm, EUOSH has ranked in the top 10 percent of hospitals in the country for patient satisfaction, based on National Press Ganey surveys. In 2016, EUOSH was designated a Magnet hospital for nursing excellence under her leadership.
Matthew A. Klopman, MD (Rising Star category) is chief of anesthesiology operations, Emory University Hospital; associate professor of anesthesiology, Emory School of Medicine, and president of the Georgia Society of Anesthesiologists. Klopman cares for patients having surgery on their heart, lungs, and esophagus, including heart and lung transplants. His role integrates patient care and hospital operations, and he partners with colleagues to execute innovations and improvements throughout the perioperative environment. He also chairs a critical team that seeks to better align the medical and support services that interact in the operating room arena, including new policies to standardize and prioritize surgical procedures and reduce waste. He also plays a key role in Emory's Serious Communicable Diseases Unit and is part of the NETEC team (National Ebola Training and Education Center).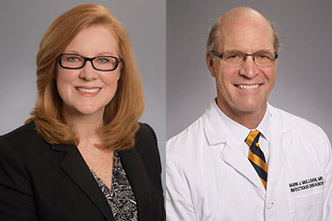 Left: Gina Lundberg. Right: Mark J. Mulligan
Gina Lundberg, MD, (Physician category), is preventive cardiologist, Emory Clinic; clinical director, Emory Women's Heart Center; and assistant professor of medicine, Emory University School of Medicine. In 1998, she founded and directed the first women's cardiac prevention program in the state of Georgia, and in 2007 she started the Saint Joseph's Heart Center for Women. In 2013, Lundberg joined Emory Healthcare and helped create and launch the Emory Women's Heart Center. Through that center, Lundberg designed a cardiovascular screening program and study called 10,000 Women, whose goal is to improve the heart health of African-American women in Metro Atlanta by screening 10,000 women. She is an American Heart Association (AHA) spokesperson and in 2009 was awarded the Women with Heart Award by the AHA for outstanding dedication to the Go Red program.
Mark J. Mulligan, MD (Community Outreach category), is executive director of the Hope Clinic of the Emory Vaccine Center; Distinguished Professor of Medicine, and an Emory and Grady physician. Mulligan and his medical staff are passionate about involving local volunteers in clinical trials that will improve the health of communities in Atlanta and beyond through vaccines for challenging infectious diseases. Mulligan has been treating patients with infectious diseases and conducting clinical research for more than three decades. He was a senior scientist and professor at the University of Alabama at Birmingham before joining Emory in 2006. He is principal investigator for the Emory unit of national federally sponsored clinical trials programs, including the Vaccine and Treatment Evaluation Unit (VTEU) and the Emory-CDC HIV/AIDS Clinical Trials Unit (CTU). He is co-investigator of the Emory Center for AIDS Research and program director for a research training grant aimed at training a new generation of vaccinologists and clinical researchers.
---