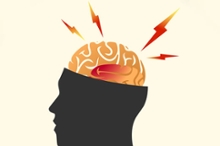 Emory University Hospital Midtown will hold its annual Community Stroke Fair on Wednesday, May 17, 2017. Participants can take part in free blood pressure screenings and Body Mass Index (BMI) checks, while learning more about the signs and symptoms of stroke.  
Participants can also speak with a neurologist, pharmacist and nutritionist, and find out about Emory's stroke rehabilitation programs. Gift bags will be given to participants. Join us for this free event.    
WHO:
Emory University Hospital Midtown  
WHAT:
Community Stroke Fair  
WHEN:
Wed., May 17 from 11 a.m. to 2 p.m.  
WHERE:
Emory University Hospital Midtown
                Medical Office Tower Lobby
                550 Peachtree Street, NE
                Atlanta, GA 30308    
In April 2017, Emory University Hospital Midtown was recertified as an Advanced Primary Stroke Center, signifying that the hospital follows the best practices for stroke care.  
In March 2017, the hospital was named a Coverdell Champion Hospital of the Year for stroke care performance by the Georgia Coverdell Acute Stroke Registry and the Georgia Department of Public Health. The Coverdell Champion Hospital awards are based on scores for quality improvement achievements in stroke outcomes and for participation in Coverdell activities during calendar year 2016.
---