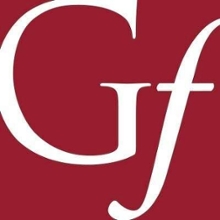 Emory University School of Medicine announced today it is a Grand Challenges Explorations winner, an initiative funded by the Bill & Melinda Gates Foundation. Principal Investigator Jan Mead, PhD, professor of pediatrics, along with co-investigator Rheinalt Jones, PhD, assistant professor of pediatrics, and colleague Colleen Kraft, MD, will pursue an innovative global health and development research project, titled "Development of a Novel Humanized Microbiome Mouse Model for Cryptosporidiosis." Mead is an investigator in the Emory Laboratory of Biochemical Pharmacology.
Grand Challenges Explorations (GCE) supports innovative thinkers worldwide to explore ideas that can break the mold in how we solve persistent global health and development challenges. The project is one of more than 55 Grand Challenges Explorations Round 17 grants announced by the Bill & Melinda Gates Foundation.
To receive funding, Mead and colleagues and other Grand Challenges Explorations winners demonstrated in a two-page online application a bold idea in one of six critical global health and development topic areas. The foundation will be accepting applications for the next GCE round in February 2017.
The team will develop a mouse model of cryptosporidiosis using human fecal transplants to mimic changes in the bacterial populations (microbiome) in the gut that occur in the human disease. Cryptosporidiosis causes substantial disease and death in young children in developing countries.
Drugs used to eradicate the intestinal parasite Cryptosporidium are thought to be affected by the levels and types of bacteria that populate the human gut, which is of particular importance in malnourished children who most often become infected. The research team will colonize germ-free mice with human fecal material and infect them with Cryptosporidium. They will then use DNA sequencing to evaluate the effect of the infection and of selected drugs on the microbiome
---