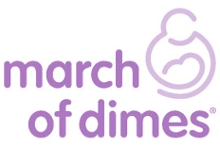 Two nurses from Nell Hodgson Woodruff School of Nursing and three nurses from Emory Healthcare earned top honors at the 2016 Nurse of the Year Awards, sponsored by the Georgia Chapter of the March of Dimes. The awards celebrate nursing excellence and pay tribute to nurses' sustained contributions to the advancement of education, clinical practice, and research to improve the health of individuals, families and communities. 
Rasheeta Chandler-Coley, PHD, MSN, is an associate professor at the School of Nursing. Her research is focused on reducing sexual health disparities in minority populations, including the incidence of sexually transmitted infection, human immunodeficiency virus (HIV) and unintended pregnancy. She served as principal investigator on a National Institutes of Health grant that utilized innovative communications systems to deliver HIV interventions to young African American women, a population that accounts for 64 percent of all new HIV infections among women in the United States. Dr. Chandler has been widely recognized for her contributions to minority health and nursing as a fellow of Brown University's Initiative on HIV and AIDS Clinical Research for Disadvantaged Communities. She was named a 40 Under 40 Leader in Minority Health by the National Minority Quality Forum.   

Suzanne Staebler, DNP, APRN, an associate clinical professor at the School of Nursing, was instrumental in establishing Emory University's Neonatal Nurse Practitioner (NNP) program, the only such program in the State of Georgia. Through her research and clinical practice, she has developed quality improvement tools to enhance NNP practice and improve health outcomes for the pre-term population. She has been a leader at the national level in shaping policy, educational and clinical standards of care for neonatology. As a health policy fellow at the Georgia Center for Health Policy, she has been instrumental in the national movement to remove scope-of-practice barriers on advanced practice registered nurses. She also serves as president of The National Certification Corporation (NCC), a non-profit organization that provides a national credentialing program for nurses, physicians and other licensed health care professionals.          

"These professional honors are a testament to the impact that Drs. Chandler-Coley and Staebler have made through their exemplary practice, leadership and service," said Linda A. McCauley, PhD, RN, dean of Emory's Nell Hodgson Woodruff School of Nursing.  "As leaders, mentors, and innovators they have significantly advanced the nursing profession and the health of individuals, families and communities."
For Emory Healthcare, Lilly Anickat, RN, MSN, was recognized for excellence in the Critical Care category. Anickat is a nurse leader in the Medical Intensive Care Unit (MICU) at Emory University Hospital. She serves as a preceptor for new nurses and nursing students sharing her expertise to ensure the highest quality of care for her patients. She has been a key player in maintaining patient/family satisfaction scores greater than 96 percent for the past 10 years. She has made significant contributions in decreasing pressure ulcers in critically ill patients, decreasing alarm fatigue in the MICU and serving as an instructor for nursing students. She served on the Beacon Award Committee and contributed to Emory University Hospital's Magnet Recognition in 2014.
Pam Sapp, MN, RN, was honored in the Advanced Practice Nursing category. Sapp, a nurse at Emory University Orthopaedic & Spine Hospital, has led many organization-wide quality projects at the hospital. Her consistent consultation with nursing staff has resulted in noteworthy clinical outcomes including one hospital acquired pressure ulcer, one ventilated associated pneumonia and one central line blood stream infection in eight years. She led a Clinical Effectiveness Team which has worked to save the hospital $6 million while maintaining quality standards and hiring four new employees. In collaboration with an interdisciplinary team, her greatest contribution has been in the development of multi-modal patient education materials for patients facing joint surgery. Classes are offered weekends and evenings to accommodate the schedules of patients. 
In the Nursing Administration category, Sharon Vanairsdale, MS, APRN, took top honors. Vanairsdale is the program director for the Serious Communicable Diseases Unit at Emory University Hospital and a Doctor of Nursing Practice (DNP) student at Nell Hodgson Woodruff School of Nursing. In 2014, she played a key role in preparing the team at her hospital to care for America's first patients diagnosed with Ebola virus disease. She assisted in the development of protocols and procedures within the unit to protect healthcare workers from infection. She also took the lead in publishing the unit's Ebola protocols for worldwide dissemination through online publications, webinars and other educational offerings. She served as an Ebola content expert and traveled to hospitals across the U.S. to train and provide technical assistance, ensuring that facilities throughout the nation were prepared to treat patients with emerging infectious diseases.
"We are beyond proud of our Nurse of the Year Award winners," says Emory Healthcare Chief Nurse Executive Sharon Pappas, PhD, RN. "These recognitions are reflections of what patients and families already recognize – the exceptional leadership and standard of care that Emory nurses consistently provide each and every day. I am grateful for the dedication, leadership and skill that our amazing team of nurses bring to the nursing profession and to the care of patients and families."
This year, the March of Dimes reports that more than 750 nurses were nominated. From these nominations, 200 finalists were named and 15 nurses received top honors. 
The nursing profession has played a key role in the history and mission success of the March of Dimes dating back to its founding in 1938. Every year in the United States, more than half a million babies are born too soon, 19,500 of them here in the state of Georgia. The March of Dimes works to improve the health of babies and support families in times of need.
---