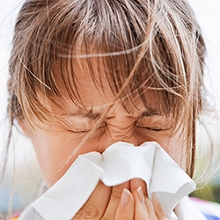 Emory Healthcare Network is partnering with two urgent care companies, Peachtree Immediate Care and SmartCare Urgent Care, while expanding its relationship with MinuteClinic, the retail medical clinic of CVS Health, to offer patients more options for their health care needs. These new partnerships, with nearly 60 locations across metro Atlanta, will provide convenient, compassionate, on-demand care.
 
The urgent care providers will become members of the Emory Healthcare Network, a clinically integrated network of Emory-employed and private-practice physicians who work together to create a single comprehensive care management system.
 
While staff and physicians at these locations will not be Emory Healthcare employees, the clinics will soon be linked to Emory's electronic medical records for seamless care and transition. If needed, patients who are referred on to specialists within the Emory Healthcare Network for more complex treatment, will already have a health record in the system.
 
"We are very excited about this new partnership with our urgent care colleagues and additional MinuteClinic locations, and believe these clinics will help in increasing access by providing alternative health care options," says Jonathan S. Lewin, MD, president, CEO and chairman of the board for Emory Healthcare. "These clinics will allow patients to get Emory-level care in a timely manner. All of the urgent care clinics coming onboard will have the same quality standards we hold to other members of the Emory Healthcare Network."
 
Patients experiencing signs or symptoms of stroke, heart attack or other-life threatening emergencies should always seek care in an emergency room, while less urgent illnesses and injuries are more suitable for urgent care and MinuteClinic.
 
Peachtree Immediate Care, operated by CRH Healthcare, joins the Emory Healthcare Network with 16 urgent care clinics in the metro Atlanta area and one in LaGrange, Ga. The clinics offer urgent care services for injury, illness, flu, minor surgical procedures, stitches, broken bones, IV fluids and physicals. Lab and digital X-ray capabilities are located at each site.
 
"The Peachtree Immediate Care team is proud to become part of the Emory Healthcare Network and looks forward to working with them to provide the highest-quality urgent care services seven days a week, and with extended hours to patients throughout the Atlanta area," says Bill Miller, CEO of CRH Healthcare.
 
With four convenient urgent care locations throughout Atlanta, SmartCare Urgent Care offers patients an exceptional customer experience with modern, upscale amenities such as an advanced queuing system that allows customers to choose and hold an appointment time that is convenient for them.
 
"SmartCare Urgent Care is delighted to affiliate with Emory Healthcare and pair our strengths to maintain the health and wellness of all those we serve," says Kavita Kotte, MD, chief medical officer of SmartCare Urgent Care. "This clinical affiliation broadens our ability to afford our patients easy access to Emory specialists and streamline their continuity of care when necessary."
 
In 2011, MinuteClinic entered into a clinical collaboration with Emory Healthcare with 31 of its retail medical clinics. Nurse practitioners continue to staff the clinics and Emory physicians serve as medical directors for the locations. As a result of this growing collaboration, Emory Healthcare Network and MinuteClinic have incorporated additional locations into the partnership, recently expanding to 38 clinics throughout the metro area.
"MinuteClinic and Emory Healthcare Network are both focused on increasing access to high-quality health care for patients," says Andrew Sussman, MD, president of MinuteClinic. "We are pleased to be able to offer seven additional sites of care to patients in the Atlanta metro area. MinuteClinic offers a wide array of affordable health care services that are convenient for patients and in locations that are close to their homes."  
MinuteClinic providers specialize in family health care and can diagnose and treat common illnesses, injuries and skin conditions. Wellness services (vaccinations, physicals, screenings) are also offered, along with monitoring for chronic conditions.
Depending on a patient's type of insurance, patients who seek care at one of these urgent care facilities can expect to pay a co-pay similar to that of a primary care visit, rather than an emergency room visit.
 
Clinical and organizational implementation among all of the companies will be completed over the next few months.
---
About Emory Healthcare:
Emory Healthcare, with more than 16,000 employees, is the most comprehensive health system in Georgia. Emory Healthcare has $3 billion in annual net revenue and provides $67.4 million in charity care. System-wide, it has 1,958 licensed patient beds. Emory Healthcare is the only health system in Georgia with three Magnet-designated hospitals, Emory Saint Joseph's Hospital, Emory University Hospital and Emory University Orthopaedics & Spine Hospital, for nursing excellence. Emory Healthcare's core purpose: "To serve humanity by improving health through integration of education, discovery and health care." For more information, visit
www.emoryhealthcare.org
.  
About Peachtree Immediate Care:
Peachtree Immediate Care is the largest network of urgent care centers in the Atlanta Metro area with sixteen convenient locations. Everything the company does is focused on what it calls "The 5 C's"—being Convenient, Caring, Courteous, Competent, and Compliant to help patients
Get in. Get out. Get Better!
TM
. It is owned and operated by Atlanta-based CRH Healthcare, which also has operations in Florida and Alabama and is one of the fastest growing urgent care companies in the country over the last three years. CRH Healthcare is a proud member of the Urgent Care Association of America. For information, visit
peachtreemed.com
About SmartCare Urgent Care: 
Smartcare Urgent Care is physician owned and operated. At SmartCare, we are committed to placing the needs of our patients first by providing the highest standard of illness, injury and wellness care. No appointments are necessary at our modern, state of the art facilities in Atlanta Metro and surrounding areas, where we create a comfortable and convenient alternative to traditional emergency room and doctor's office. SmartCare offers extended hours and courteous, experienced staff at our five Atlanta locations and one Athens, Ga., location, to get you on your way to feeling better fast. Above All, our mission is to provide you with "affordable care at your convenience". To learn more about us, please visit our website at
www.smartcareuc.com
.  
A
bout MinuteClinic:
MinuteClinic is the retail medical clinic of CVS Health (NYSE: CVS), the largest pharmacy health care provider in the United States. MinuteClinic launched the first retail medical clinics in the U.S. in 2000 and is the largest provider of retail clinics with more than 1,100 locations in 33 states and the District of Columbia. By creating a health care delivery model that responds to patient demand, MinuteClinic makes access to high-quality medical treatment easier for more Americans. Nationally, the company has provided care through more than 31 million patient visits, with a 95 percent customer satisfaction rating. For more information, visit
www.minuteclinic.com
.
---