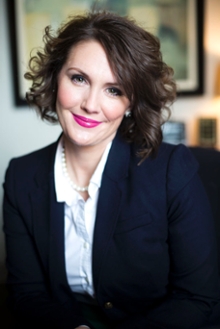 Melissa Pinto, PhD, RN, assistant professor at the Nell Hodgson Woodruff School of Nursing at Emory University will be inducted as a Fellow of the Society for Adolescent Health and Medicine.
The title Fellow in the Society of Adolescent Health and Medicine (FSAHM) is an honorific designation granted to individuals with a demonstrated, long-standing commitment to the welfare of adolescents and a willingness to advocate on their behalf at a local, regional, national or international level.  Pinto's research has contributed to the field of adolescent mental health for nearly a decade. As part of this work, she has developed innovative research using avatars and technology for adolescents, which has yielded clinically significant decreases in depressive symptoms in a particularly challenging demographic group to reach.  Her work has received attention from multiple audiences including publications in peer reviewed journals and presentations to groups at the White House and Substance Abuse and Mental Health Services Administration.
"Dr. Pinto is the epitome of an, energetic, rising health care leader with strong vision and demonstrated action-oriented experience. She has had an extraordinary impact on Emory University and adolescent health over a very short period of time," says Linda McCauley, PhD, RN, dean of the Nell Hodgson Woodruff School of Nursing. "Her work has challenged customary health delivery paradigms for this population and has established new approaches to behavioral health care."
Pinto's scholarship and research have benefited many communities across the U.S and made an important contribution to the field of adolescent mental health. She recently broadened her impact with her affiliation with The Carter Center's Mental Health Program, where she will continue her work to promote awareness about mental health, inform public policy, achieve equity for mental health conditions, and reduce stigma and discrimination against those with mental health issues. All of these efforts are closely aligned with SAHM's mission.
---