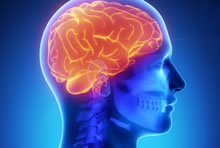 Some traumatic brain injury patients admitted to Grady Memorial Hospital may be eligible to participate in the Hypothermia for Patients requiring Evacuation of Subdural Hematoma (HOPES) Trial. The trial is a collaboration between Grady and its faculty physicians at Emory University School of Medicine.
 
Faiz Ahmad, MD, MCh, director of spinal neurosurgery and surgical neurotrauma at Grady, is principal investigator for the trial. Ahmad is also an assistant professor of neurosurgery at Emory University School of Medicine. David Wright, MD, director of the Emergency Neurosciences Section in Emory's Department of Emergency Medicine, is co-principal investigator for the HOPES Trial.
 
"Traumatic brain injury is the number one cause of death in individuals younger than 44," says Wright. "We have yet to find a treatment that improves the outcome of a brain-injured patient. There is some evidence that hypothermia may be able to slow the progression and improve the swelling that occurs after the injury, thereby providing hope for a treatment for traumatic brain injury."
 
The trial seeks to prove the benefit of induced hypothermia. Cold, iced saline will be administered to randomly-selected patients during surgical evaluation and continued for a minimum of 48 hours and up to five days. The patients will be followed for six months to track outcomes.
 
Due to the emergency nature of traumatic brain injury and urgency to get these patients into the operating room, doctors will use Exception from Informed Consent (EFIC) to avoid delay of treatment. When appropriate, the patient or legally authorized representative will be given full written and verbal consent to continue participation in the research study.
 
"Grady Memorial Hospital, being one of the nation's busiest trauma centers, is an ideal location for this study," Ahmad says.
 
Grady is one of the Southeast's premier level I trauma centers. Emory at Grady is one of the five centers in the country participating in the HOPES Trial.
 
Traumatic brain injury resulting in subdural hematoma occurs in more than 40,000 Americans each year, with up to 70 percent of these injuries resulting in death or severe disability. The HOPES Trial aims to develop a therapy to improve outcomes for these patients.
The study is being funded through the Vivian L. Smith Foundation for Neurologic Research at the University of Texas at Houston.
---