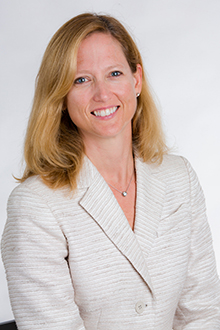 Cameron Taylor
It is an election year, and Congress is scheduled to be in session for only 111 days in 2016. Despite the potential for politics and floor time to constrain meaningful policy formulation, I am excited that Congress is finally making research investment a priority again. This commitment is good news for Emory, for Georgia, and for our nation.
It has been almost 13 years since Congress finished doubling the budget of the National Institutes of Health (NIH). Since 2003, the research community has faced federal budgetary challenges that have caused success rates for grant proposals to plummet to historic lows, and the proportion of labs headed by young scientists to decline by half of what it was in 1998.
On Capitol Hill, research advocates, like Emory's Office of Government and Community Affairs (OCGA), have had to closely monitor deficit reduction efforts, like sequestration, and explain how these congressional budgetary tactics impose instability that harms our nation's research enterprise.
While Emory has done comparatively well in attracting non-federal funding, some researchers have still felt the pinch. Last spring, I escorted Emory PhD candidates Amanda York and Laura Mariani to meetings on Capitol Hill. They spoke in very concrete terms about the constriction of the young researcher pipeline, especially poignant because these talented women spoke of leaving laboratory research for other career paths.
From OGCA's point of view, these meetings were among our most effective efforts to illustrate the direct and personal impact of the decline in federal research funding.
Since that time, the OGCA has continued to look for collaborative opportunities to raise the visibility of the topic within the Georgia delegation. In September, Emory and other Georgia universities worked with the Georgia Research Alliance and the Georgia Department of Economic Development to host a congressional delegation dinner focused on the message that research investment is important to Georgia's economy.
In October, Emory President James Wagner joined university and business leaders from across the state to send a research support letter to every member of the Georgia congressional delegation. The letter can be viewed here.
Effort paying off
The collective effort of the research advocacy community is paying off, and we are now seeing an attitude shift on Capitol Hill. In December, Congress passed a meaningful increase in federal funding for medical research.
The NIH received an additional $2 billion for FY2016, the Food and Drug Administration (FDA) and Centers for Disease Control and Prevention saw a 5 percent increase in funding over FY2015 levels, and the National Science Foundation received an additional $118 million and the freedom to continue their work in the social and behavioral science fields unhindered.
In addition, there are efforts on both sides of Capitol Hill, as well as in the White House, to deliver cures and hasten innovation. Last July, the House of Representatives overwhelmingly passed H.R. 6, the 21st Century Cures Act, which creates an "Innovation Fund," a dedicated $1.75 billion funding stream for five years for NIH. Most of our delegation voted in support of this legislation.
Last month, the Senate Health, Education, Labor and Pensions Committee announced that it was turning its attention to a medical innovation bill, with the goal of speeding up the FDA's approval process for new drugs and boosting funding for NIH research. In last week's State of the Union address, President Barack Obama announced an initiative to cure cancer.
2015 was a good year for research funding, and 2016 has great potential indeed. Between the cures/innovation effort and the leadership push for a regular FY2017 appropriations' process, I am hopeful that we will look back on the FY2016 research agency increases as the beginning of a heightened national commitment to science funding — one that will be sustained for many years to come.
Cameron Taylor is vice president for government and community affairs at Emory University.
---