Research leaders at Emory University and the University of Georgia recently agreed to the reciprocal use of core facilities at the two institutions. Cores are available for the use of researchers from either institution at the same rates and terms offered to internal faculty users.
The aim of the Memorandum of Understanding is to create a greater availability of research support services for faculty at both institutions, to minimize duplication of resources, and to expand research collaboration opportunities.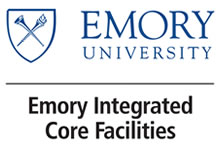 At Emory, the agreement includes 14 core facilities in the Emory Integrated Core Facilities. Cores encompass imaging, immunotherapy, genomics, proteomics, flow cytometry, transgenic mouse and animal models, electron microscopy, cancer tissue, biomarkers and flow cytometry. 
At the University of Georgia, the agreement includes 16 core facilities encompassing imaging, electron microscopy, bioexpression and fermentation, analytical services, isotopes, pathology, flow cytometry, genomics, x-ray diffraction, nanotechnology, monoclonal antibodies, proteomics and mass spectrometry, quantitative biology, and statistics.
"We are very pleased to offer researchers at both Emory and UGA greater access to each others' core facilities," says Michael Zwick, PhD, assistant vice president for research in the Woodruff Health Sciences Center and assistant dean of research in Emory University School of Medicine.
"At Emory, we have been working hard to better organize and consolidate our shared service centers, and this is an excellent time to pursue greater collaboration with our partner institutions in Georgia for the benefit of our faculty and our research mission. We hope to expand this kind of facilities collaboration with our other partners," says Zwick.
Emory Integrated Core Facilities are available for use by researchers throughout Emory University. They receive support from Emory University School of Medicine, Winship Cancer Institute, the Atlanta Clinical and Translational Science Institute, the Emory-Children's Pediatric Research Center, and the Emory Neuroscience NINDS Core Facilities, funded by the National Institute of Neurological Disorders and Stroke. The Georgia Research Alliance also has provided support for both Emory and UGA cores.
Information about Emory University core facilities is available on a new website.
Information about core facilities at the University of Georgia is available here.
---