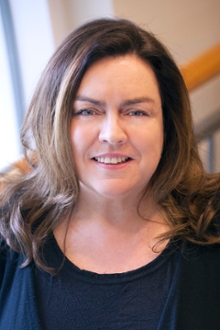 The Nell Hodgson Woodruff School of Nursing at Emory University welcomes Kylie Smith, PhD, as the school's first Andrew W. Mellon Faculty Fellow in Nursing and Humanities.
The Andrew W. Mellon Faculty Fellow in Nursing Humanities is a grant-supported appointment by the Andrew W. Mellon Foundation Fellowship Program.  The program seeks to advance innovative scholarship and teaching in conjunction with the humanities and other disciplines.
A renowned expert in humanities research, Smith focuses on psychiatric nursing history, particularly approaches to post-traumatic stress disorder.  Prior to joining Emory, Smith served as lecturer at the School of Nursing at the University of Wollongong, in Australia where she taught reflective practice and incorporated humanities research and teaching methods into nursing curricula.
In 2014, she received a prestigious fellowship from the Barbara Bates Centre for the Study of the History of Nursing at the University of Pennsylvania to undertake research into the development of American psychiatric nursing after World War II. This research has been further supported by grants from the Rockefeller Archives Center in New York and the American Association for the History of Nursing.
She is an up-and-coming nursing historian who has collaborated on projects with internationally renowned scholars from Harvard University, University of Pennsylvania, and Pace University.
"Dr. Smith will undoubtedly enrich our faculty with her strong background in humanities," says Linda McCauley, PhD, RN, dean of the Nell Hodgson Woodruff School of Nursing.  "Her diverse research and background is a perfect match with our goals to strengthen our connections to the Emory College of Arts and Sciences and focus on incorporating liberal arts into our school's curricula. We are excited to have her on board."
---