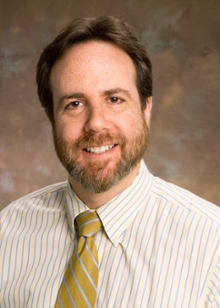 Michael Frankel, MD, director of the Marcus Stroke and Neuroscience Center at Grady Memorial Hospital and professor of neurology at the Emory University School of Medicine, is the 2015 recipient of the Society of Vascular and Interventional Neurology's (SVIN) Neurologist Pioneering Award.
"I attribute my success and the honor of this prestigious award to my incredible team at Grady and Emory," Frankel said.
Frankel joined the department of neurology at Emory in 1992 and has worked in the field of acute stroke research for more than 20 years. His team's pioneering efforts have helped establish definitive proof of benefit for treatments such as intravenous t-PA – a clot-busting medicine – and catheter-based approaches to direct blood clot removal using stent-retriever technology.
Frankel also serves as the lead neurologist for the Coverdell Stroke Program in Georgia. In this role, he engages hospitals to participate in the state's stroke registry to reduce death and disability from stroke.
The SVIN Neurologist Pioneering Award is given in recognition of outstanding contributions to the field of interventional neurology. Frankel and his team developed the Marcus Stroke and Neuroscience Center, now one of the nation's leading neurointerventional and stroke research centers.
---