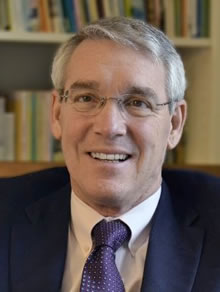 On October 5, Emory University Hospital at Wesley Woods opened a new 22-bed behavioral health unit specializing in the care of patients with a primary behavioral health diagnosis who also have coexisting medical conditions. 
The new Medical Behavioral Health unit, a component of the Emory Brain Health Center, is staffed by a team consisting of psychiatrists, internal medicine physicians and nursing staff trained to work with these complex patients.
"This unique facility will provide patients with a valuable service not currently available in the Atlanta psychiatric community," says Mark Hyman Rapaport, MD, Reunette W. Harris Professor and Chair Of Emory's Department of Psychiatry and Behavioral Sciences and Chief of Psychiatric Services for Emory Healthcare.
The new unit is being added to existing behavioral health services offered at Emory University Hospital at Wesley Woods that include an acute inpatient behavioral health unit, adult and senior adult partial hospitalization and intensive outpatient programs, and state-of-the-art neuromodulation programs.
For additional information or to arrange an admission, call 404-728-6222.
---