Emory University, in collaboration with the Georgia Institute of Technology has been awarded an $8.3 million grant by the National Institutes of Health (NIH) to establish a National Exposure Assessment Laboratory.
Investigators from both institutions will join a network of laboratories that will measure the impact of environmental chemicals on children's health. The network is part of the NIH's restructuring of the National Children's Study.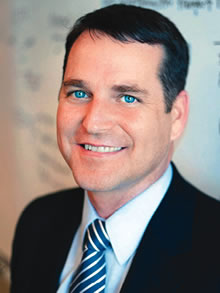 Gary Miller
"We can no longer study the environment one chemical at a time," explains Gary Miller, PhD, professor and associate dean for research at the Rollins School of Public Health.  "We must embrace the complexity of our exposures if we are going to get to the root causes of disease. This award gets us one step closer to unraveling the mystery of the exposome."
The new program builds upon the emerging concept of the exposome — the environmental equivalent of the genome. In 2013, Emory was awarded a center grant entitled HERCULES: Health and Exposome Research Center. The HERCULES Center was designed to support research on the exposome at Emory and Georgia Tech.  The new assessment laboratory provides the outstanding resources of HERCULES to investigators across the country engaged in children's health research.   
"Technology advances have become a powerful driver in studying and understanding the start and spread of disease," said NIH Director Francis S. Collins, MD, PhD. "These projects will expand the toolbox available to researchers to improve our ability to characterize environmental exposures, understand how environmental exposures affect in utero development and function, and bolster the infrastructure for exposure research."
---