Emory is launching an Antibiotic Resistance Center as a means of identifying and consolidating expertise on an issue of increasing urgency and concern.
Antibiotic resistance is so challenging that it must be addressed by an "all hands on deck" approach, says infectious disease researcher David Weiss, who directs the center. "While we're not at the point where doctors treating the average bacterial infection have no options, that is the case in a growing number of instances."
A comprehensive approach means that microbiologists will probe mechanisms of resistance, chemists will search for new antibiotics, and microbiologists and pathologists will refine methods for detecting dangerous bacteria.
At the same time, clinicians and public health experts will consider how to nudge physicians into better antibiotic stewardship, how to organize expanded surveillance, and how to better organize health care programs and systems to avoid infections in the first place.
Accordingly, the center's faculty represent a wide range of expertise: ethnobotany structural biology, carbohydrate biochemistry, epidemiology, pharmacology, microbiology, pathology, cardiology, infectious disease, global health, pediatrics, and physics, among others. The center takes advantage of research and clinical strengths in immunology and infectious disease as well as already-existing leadership in antibiotic resistance.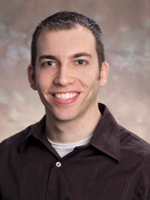 David Weiss, Director, Antibiotic Resistance Center
Weiss sees the center's role as facilitating interactions. "We are trying to unite experts from diverse disciplines, especially researchers and clinicians," he says, adding that the center plans to engage in targeted "matchmaking" in an effort to jump-start preparation of interdisciplinary grant proposals in promising areas.
"We want to be open to the unexpected," says Weiss. As an example, he cites a collaboration between his laboratory and pathologist Eileen Burd, director of clinical microbiology at Emory University Hospital. Together, Burd and Weiss's lab identified a strain of Enterobacter that is "heteroresistant" to the last-resort antibiotic colistin, meaning that a stealthy subpopulation is resistant.
"We are now demonstrating the relevance of these resistant subpopulations during infection, an area that we would not even be investigating without this interdisciplinary collaboration," he says.
Finally, center faculty also are playing an important role in training others who will work in antibiotic resistance—for example, PhD students in the Antimicrobial Resistance and Therapeutic Discovery Training Program, led by William Shafer, and physicians in the Infectious Diseases Fellowship Training Program.
---