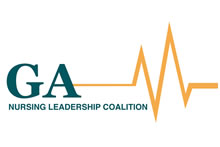 Hundreds of nurse practitioners will gather in Atlanta to discuss the scope of practice issues facing their profession in Georgia. Barbara Safriet, JD, and Mary Chesney, PhD, APRN, both leading experts on advancing legislation to expand the role of nurse practitioners, will deliver keynote addresses at the Advanced Practice Registered Nurses: Access and Economics seminar on Sept. 21 at the Emory Conference Center Hotel.
This conference unites nurse practitioners, educators and policy experts interested in collaborating to advance legislation that provides nurse practitioners full practice authority in Georgia.
"Full practice authority for nurse practitioners is a step towards improving health care outcomes in our state while also promoting interprofessional health care collaboration," says Clint Shedd, DNP, FNP-BC, assistant clinical professor at Emory University's Nell Hodgson Woodruff School of Nursing.
This conference is sponsored by the Georgia Nursing Leadership Coalition and will focus on discussing access to care and the economic benefits to nurse practitioners being able to deliver care to the fullest extent of their education and training.
Safriet is a former dean at Yale Law School. She has authored numerous publications about the value of nurse practitioners from a quality and economic perspective. Her most recent work is published in the groundbreaking Institute of Medicine report, The Future of Nursing: Leading Change, Advancing Health, entitled "Federal Options for Maximizing the Value of Advanced Practice Nurses in Providing Quality, Cost Effective Health Care." Largely due to this important paper, nurse practitioners were given the recognition needed to become providers under the Affordable Care Act.
Chesney is the president of the National Association of Pediatric Nurse Practitioners. She co-founded the Minnesota APRN Coalition in 2009 and served as president when the state gained full practice authority for APRNs. She played a leading role in the statewide campaign that helped pass the legislation.
Details about the conference and registration are available at http://www.georgianursingleadershipcoalition.com/practice.
---