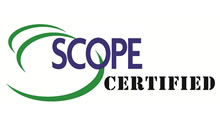 The American Congress of Obstetricians and Gynecologists (ACOG) has awarded Emory Clinic's Department of Gynecology and Obstetrics
S
afety
C
ertification in
O
utpatient
P
ractice
E
xcellence (SCOPE) for Women's Health.  
In achieving this certification, Emory Clinic's Department of Gynecology and Obstetrics becomes the first practice in Georgia to be SCOPE-certified; Emory is also the first academic medical center faculty practice in the nation to achieve SCOPE certification. Only 55 other OB/GYN offices across the country have received certification.  
"I am immensely proud that our department has pursued and achieved this elite certification," says Ira R. Horowitz, MD, SM, John D. Thompson Professor and Chairman, Department of Gynecology and Obstetrics at Emory. "The certification recognizes our commitment to patient safety, as well as the work that our physicians and staff perform daily to ensure that each patient receives optimal, quality health care."  
SCOPE is a voluntary comprehensive patient safety review program available to medical practices in which obstetrics and/or gynecology services are provided; it is the first and only women's health-focused safety certification program for medical care delivered in an office setting.  
"Patient safety is essential to providing optimal health care for women," says Penny Castellano, MD, professor and vice chair of clinical affairs, Department of Gynecology and Obstetrics, and chief medical officer and chief quality officer of the Emory Clinic. "Pursuing and achieving certification through the SCOPE program allowed the department to better understand our strengths and enhance our already robust patient safety practices."  
The program assesses the implementation and use of patient safety concepts and techniques in the office setting, including an evaluation of office management and administration, documentation and reporting, medication safety, office-based surgical procedures, equipment and quality improvement and measurement. This assessment is conducted via a lengthy application that includes safety data and a rigorous site visit with simulations and drills.  
The SCOPE program requires that each clinic site apply and achieve certification separately. As the Department of Gynecology and Obstetrics provides multispecialty care at three different locations, the process included three separate applications, site visits and certifications.  
The department's SCOPE-certified locations are:
Emory Clinic, 1365 Clifton Road, NE, Atlanta; Site Director: Stephen Weiss, MD, MPH
Emory Clinic and Emory Perinatal Center, Emory University Hospital Midtown, 550 Peachtree Street, NE, Atlanta; Site Director: John P. Horton, MD
Emory Reproductive Center, Emory University Hospital Midtown, 550 Peachtree Street, NE, Atlanta; Site Director: Jessica Spencer, MD, MSc
With these location-specific certifications, Emory also becomes the first practice to have a SCOPE-certified reproductive center.  
The certification is valid for three years.
---