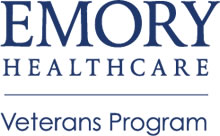 On September 1, Emory Brain Health Center is launching a new program for veterans offering clinical care, research and education. Emory's Veterans Program will offer comprehensive care and treatment for post-9/11 veterans combining behavioral health care, including psychiatry, psychology and neurology, with rehabilitative medicine, wellness, and family support. 
The program is comprised of several initiatives committed to the health and wellbeing of veterans, including the newly established Warrior Care Network. This national network is a collaboration of the Wounded Warrior Project and four academic medical centers, including Emory, offering quality mental health care for post-9/11 veterans, at no cost to qualified individuals.
"Our program will focus on helping heal the invisible wounds of war, particularly posttraumatic stress disorder and traumatic brain injury," says Barbara O. Rothbaum, PhD, director of Emory's Veterans Program and professor of psychiatry and behavioral sciences at Emory University School of Medicine.
Treating victims of military sexual trauma is another aspect of Emory's Veterans Program, often involving exposure therapy that incorporates virtual reality technology. In addition, the program provides free specialized training to community behavioral health providers in understanding and treating military service members.
"It is important to be able to meet a veteran where he is, and provide individualized treatment plans using a collaborative approach," says Rothbaum. "We're so committed to this that we have hired veterans to fill critical positions within the program to ensure we are appropriately meeting the needs of the service members we treat."
For more information about Emory's Veterans Program, visit www.emoryhealthcare.org/veterans. To reach the Care Coordinator, call 888-514-5345.
About Emory Brain Health Center
Emory Brain Health Center provides comprehensive, coordinated, family-centered care for patients with neurological and psychiatric disorders in the Southeast and beyond. The Center seeks to prevent brain diseases and transform care through continued innovation and learning, interdisciplinary state-of-the-art research, and partnerships with investigators, patients and their families. Funded in part through generous support from the Robert W. Woodruff Foundation, the center is uniquely positioned to provide a collaborative clinical and research environment, as well as educate the next generation of health professionals. 
---