Researchers from the Rollins School of Public Health at Emory University have developed a new iOS-compatible mobile app called, ReadyVax that contains up-to-date information about vaccines and vaccination information. Development of the app was funded by the Centers for Disease Control and Prevention through the Emory Preparedness and Emergency Response Research Center (PERRC).  
Saad Omer, MBBS, PhD, and Robert Bednarczyk, PhD, both from the Hubert Department of Global Health at Rollins, lead the project. The app, available on iTunes, provides regularly updated data on vaccine recommendations and vaccine safety. At each start-up, the latest information is downloaded to the user's version of ReadyVax.  It also includes the ability to notify users in real-time of important vaccine-related updates.
"We wanted to create a single, trusted, go-to vaccine resource," says Bednarczyk, who is also lead developer for ReadyVax. "ReadyVax applies to routine vaccine use but is also a helpful resource in case of emergency."
ReadyVax key features include: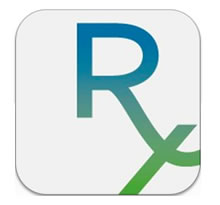 ReadyVax is available free for iOS via  Apple iTunes.
Documented vaccine information such as recommendations for who should be vaccinated, the recommended schedule and safety profile for each vaccine.
Descriptions of the diseases prevented by each vaccine.
Answers to frequently asked questions about vaccines and vaccine safety.
Real-time breaking news alerts and updates about vaccine-preventable diseases.
Links to available resources.
"We have designed the ReadyVax app to be used by both health care providers and health care users," explains Omer. "Users can customize the presentation of data, with a single click, to suit their information needs. We believe that this app puts us one step closer to initiating a true understanding through accessible and accurate information regarding vaccinations.
---