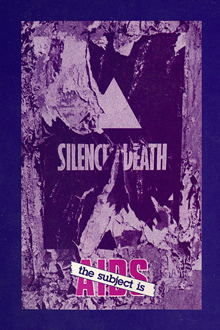 Emory University's Manuscript, Archives and Rare Book Library (MARBL) has acquired the records and artists' books of Atlanta Contemporary Art Center (The Contemporary) and Nexus Press. A rotating exhibit of artists' books and other items from the collection is planned on campus in August.
The collection consists of the records of Nexus, Inc., Nexus Contemporary Art Center, Atlanta Contemporary Art Center and Nexus Press. It includes administrative records, exhibition files, exhibit catalogs, newsletters, promotional materials and press releases, photographs of exhibitions and events, and rare artists' books produced by Nexus Press.
"Providing students, faculty, researchers and visitors with access to rare materials, including the papers of groundbreaking organizations, is a large part of MARBL's mission, and the archive of Nexus Press and the Atlanta Contemporary Arts Center fits that perfectly," says MARBL director Rosemary Magee. "This organization bolstered the contemporary arts movement in Atlanta and the South, giving voice to nontraditional artists and providing a home for a new form of art. We're eager to see what paths of research students, faculty, historians and others are able to draw from this collection."
Artists books and other materials from the collection, rotated every three months, will be on display in an exhibit titled "Artists' Books and Archives from Atlanta Contemporary Art Center, Nexus Contemporary Art Center, and Nexus Press" at Emory's Robert W. Woodruff Library from Aug. 20, 2015 through May 15, 2016. More information will be available in July.
"Atlanta Contemporary Art Center is the place where the local, regional, national and international contemporary arts community interacted with Atlanta and the South," says Randy Gue, curator of modern political and historical collections at MARBL. "This archive corresponds with many of our other collections on the arts in Atlanta, the political history of Atlanta and the South, and the papers of individuals who were significant arts supporters in the city."
Atlanta's space for cutting edge arts
Founded in 1973 as Nexus, a grassroots artists' cooperative, Atlanta Contemporary Art Center is a non-profit, non-collecting institution dedicated to contemporary art by emerging and established artists, offering educational programming for people of all ages and supporting artists and their creative process, according to the organization. Nexus Press was established in 1976 to create high-quality artist publications, including the artists' books that will be exhibited at Emory starting in August.
Gue says the records illustrate how the organization intersects with crucial moments in Atlanta's history, such as the rise of African American political power in the city, white flight to the suburbs, the HIV/AIDS crisis, the emergence of the Moral Majority, the 1996 Summer Olympics, and the redevelopment of the city's central business district and surrounding areas. He cites as an example the 1989 Nexus Contemporary Art Center exhibition entitled "The Subject Is AIDS," one of the first exhibitions in America to look at artists' work about AIDS.
"These were radical statements in Atlanta, Georgia and in the South at the time," Gue says. "Atlanta used to be a much more conservative, more traditionally Southern town than it is today, and Nexus was the cutting edge arts space at the time they were doing these things."
The archive dovetails nicely with MARBL collections that document the arts in Atlanta, including the records of the Southeastern Arts, Media and Education Project (SAME), Fay Gold Gallery, Get This! Gallery, and the photograph albums of Alli Royce Soble.
Gue says the Nexus and Atlanta Contemporary Arts Center archive also intersects with the papers of Robert W. Woodruff, James V. Carmichael, Richard Rich and others that document the Woodruff Arts Center, created as a memorial for the 106 Atlanta arts and business leaders who were killed in a plane crash at the Orly airport in Paris in 1962. The Woodruff Arts Center was founded as a traditional arts center, evolving in recent years to include more avant-garde art forms.
"I envision someone writing a really interesting dissertation contrasting these two organizations," Gue says.
Atlanta Contemporary Art Center Executive Director Julie Delliquanti said in a press release she is pleased the organization's records and materials have found a home with MARBL.
"The acquisition is a recognition of our institution's rich, 42-year history and legacy – a history that deserves to be researched, studied and considered by researchers, scholars, artists, students and the general public who are interested in the arts, history, and politics of Atlanta and the critical role that The Contemporary has played in the region," Delliquanti said.
"It is reassuring to know that MARBL's stewardship of the papers will place The Contemporary in dialogue with other cultural, literary and historical collections, and the preservation of these materials will result in a resource that will certainly be mined for decades to come," she added.
---