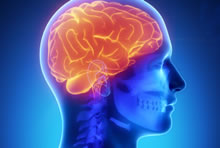 Emory University Hospital is proud to announce that the Joint Commission, the nation's largest independent health care evaluation body, and the American Heart Association/American Stroke Association, have re-certified Emory University Hospital's Comprehensive Stroke Center for two more years. The hospital earned its first Comprehensive Stroke certification in 2013, and was the first in metro Atlanta to do so. This year's survey makes Emory University Hospital the first in Georgia to successfully undergo re-certification as a Comprehensive Stroke Center.  
 
Comprehensive Stroke Center certification recognizes only those hospitals that have state-of-the-art infrastructure, staff and training to receive and treat patients with the most complex strokes. Emory University Hospital is one of only four hospitals in the state with this highest level of designation for complex stroke care.
 
"This re-certification is a true testament to the entire interdisciplinary team that provides the highest level of care for our stroke patients," says Fadi Nahab, MD, medical director of the stroke programs at Emory University Hospital and Emory University Hospital Midtown, and associate professor in the departments of neurology and pediatrics at Emory. "From the emergency department to interventional radiology, to the operating rooms, to the ICUs and patient floors and to rehabilitation services, Emory is a recognized leader in complex stroke care and cerebrovascular disease."
Organizations seeking certification or re-certification must meet all of the general eligibility requirements for disease-specific care and Primary Stroke Center certification (designation for best practices for stroke care). In addition, comprehensive stroke centers are required to:
Have dedicated neuro-intensive care unit beds for complex stroke patients that provide neuro-critical care 24 hours a day, seven days a week.
Use advanced imaging capabilities.
Meet requirements for providing care to patients with a diagnosis of subarachnoid hemorrhage; performing endovascular coiling or surgical clipping procedures for aneurysm; and administering IV (intravenous) tPA.
Coordinate post-hospital care for patients.
Use a peer review process to evaluate and monitor the care provided to patients with ischemic or hemorrhagic stroke.
Participate in stroke research.
Earlier this year, Emory University Hospital was recognized in the "Target: Stroke Honor Roll-Elite Plus" category, a new recognition level this year, for meeting quality measures to reduce the time between the patient's arrival at the hospital and treatment with the clot-buster drug, tPA. tPA is the only drug approved by the U.S. Food and Drug Administration to treat ischemic stroke. If given intravenously in the first four-and-a-half hours after the start of stroke symptoms, tPA has been shown to significantly reduce the effects of stroke and lessen the chance of permanent disability.
 
"For patients who come to the emergency department suffering from ischemic stroke, our goal is to administer stroke treatment (tPA) in less than 60 minutes," says Joshua Dunn, RN, MSN, stroke program coordinator at Emory University Hospital. "In fact, a majority of our patients receiving the drug do so in less than 45 minutes. Every minute matters when treating stroke, which is why this performance led to Emory University Hospital being an 'Elite-Plus' inaugural winner at the International Stroke Conference in February 2015. Additionally, although we have one of the highest patient acuities in the country, we continually discharge the majority of our patients home."
 
According to Dunn, the 2014 data also shows that Emory University Hospital was successful in decreasing discharges to skilled nursing facilities and long-term acute care centers, while increasing discharges to inpatient rehabilitation facilities. This was facilitated in large part due to Emory Healthcare's partnership with Select Medical at Emory Rehabilitation Hospital. When patients can't go home, inpatient rehabilitation is the next best scenario in making quicker strides towards a return to their best functional status.
 
"These numbers show that Emory is committed to the highest standard of care for our stroke patients, their families and the community," says Nahab. "While a stroke can be a very challenging time for patients and their loved ones, our primary goal remains to limit the disability associated with stroke through ongoing support from our expert team."
 
The Emory Healthcare system also has three Primary Stroke Centers certified by The Joint Commission. They are located at Emory University Hospital Midtown, Emory Johns Creek Hospital and Emory Saint Joseph's Hospital.
For more information on The Joint Commission and American Heart Association's Advanced Certification for Comprehensive Stroke Center, visit www.jointcommission.org or www.heart.org/myhospital.
---