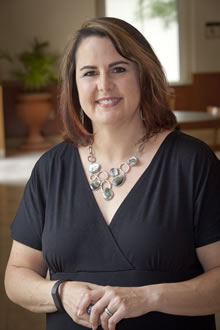 The American College of Nurse-Midwives (ACNM) will induct MaryJane Lewitt, PhD, CNM, clinical assistant professor and co-coordinator of the nurse-midwifery specialty at Emory University's Nell Hodgson Woodruff School of Nursing into its 2015 Fellowship class.  The induction will take place at the organization's 60th Annual Meeting in Washington, D.C. in June.
Fellows are elected through a highly selective process that recognizes individuals whose leadership, clinical excellence, outstanding scholarship and professional achievement have merited special recognition within and outside of the midwifery profession. Induction into the ACNM Fellowship is considered one of the highest honors for nurse-midwives.
"This is a significant honor awarded to our national and international leaders in nurse-midwifery," states Lewitt.  "Election to ACNM Fellowship is the recognition of my achievement of professional excellence and my transition into the role of becoming a mentor and visionary for the future of the profession."
A maternal and newborn health researcher, Lewitt has received numerous awards and honors throughout her career, including the prestigious national ACNM Kitty Ernst Award in 2000 for her outstanding contributions to the profession of nurse-midwifery, and a national March of Dimes Graduate Scholarship. Lewitt's research interests include the practice of nurse-midwifery, advanced practice nursing and interdisciplinary collaboration with a focus on quality and safety.
The ACNM is the oldest women's health care association in the United States. The organization has inducted more than 200 fellows who have made extraordinary contributions to midwifery since 1994.
Lewitt is the seventh faculty member from the School of Nursing to be inducted into the ACNM fellowship. Other fellows include Jennifer Foster, Joyce King, Maureen Kelley, Jane Mashburn (Emeritus), Joyce Murray, Patricia Reilly and Lynn Sibley. 
Emory's nurse-midwifery specialty is ranked No. 9 in the nation by U.S. News and World Report. The majority of the school's nurse-midwifery faculty are ACNM fellows.
---