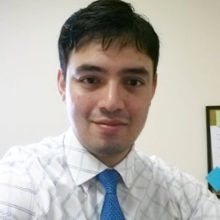 Emory Geriatric Medicine Clinic, a specialty care practice at Emory Saint Joseph's Hospital, has expanded the services of the clinic to include a Domiciliary Care Program for 15 assisted living facilities located in Sandy Springs, Crabapple, East Cobb, Decatur and Tucker.
Led by Medical Director Khurram Khan, MD, and Candace Cato, MD, these physicians provide primary care to more than 350 residents at facilities each month, and the program is continuing to grow throughout metro Atlanta.
"During these visits, we provide blood pressure checks, wound care, and any other follow-up necessary for colds, falls or diabetes," says Khan, about their ability to address minor health issues and manage chronic medical problems that help keep patients healthy and out of the hospital.
As an added convenience for patients, a mobile lab and X-ray capabilities are also available on site at their assisted living facilities.
"Today, we are seeing a population that is frail and high-risk, and many of these residents would not have access to general health care without these visits," Khan added about the benefit of this outreach program.
The Domiciliary Care Program, an extension of the Geriatric Medicine Outpatient Clinic at Emory, provides primary care for residents of assisted living facilities. The program staff includes physicians, nurses and nurse practitioners who utilize ancillary medical services within the Emory Healthcare system. In addition to providing primary care, the staff manages general medical conditions, provides preventive care, hospitalization follow-ups and coordinates transitions of living to improve continuity of care.
Emory Geriatric Medicine Clinic is located on the Emory Saint Joseph's campus at 5673 Peachtree Dunwoody Road, Suite 500 and also includes providers Thomas Price, MD, Sara Sambandham, MD, Karen Kress, NP and Scott Akins, NP.
---