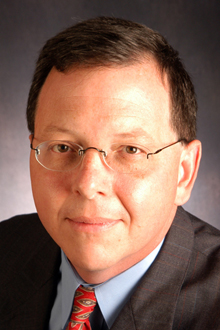 Political scientist and terrorism expert Robert Pape will deliver a public talk, "The Strategic Logic of the Islamic State of Iraq and Syria," Tuesday, March 24, at Emory University. Hosted by Emory's Halle Institute for Global Learning, the event will take place at 11:30 a.m. in Miller-Ward Alumni House, 815 Houston Mill Road.
ISIS, also known as ISIL and the Islamic State, is an extremist rebel group that controls territory in Iraq, Syria and other parts of the Middle East. Originally a faction of Al Qaeda, ISIS has emerged from relative obscurity in the last year after its high-profile hostage beheadings and other increasingly violent attacks.
Pape will discuss recent ISIS tactics and assess the effectiveness of President Obama's counterterrorism strategy.
Admission is free and includes lunch, but seating is limited. Guests should register online to attend.
Widely considered one of the world's foremost experts on strategic air power and terrorism, Pape is professor of political science at the University of Chicago and the director of the Chicago Project on Security Terrorism. His commentary on international security has been published by the New York Times, the Washington Post and elsewhere, and he has served as an advisor to numerous U.S. policymakers.
His talk is also sponsored by the Atlantic Institute and Emory's Department of Middle Eastern and South Asian Studies.
About the Halle Institute
Established in 1997 with a gift from Claus M. Halle, the Halle Institute for Global Learning brings distinguished visitors from around the world into dialogue with Emory and the broader Atlanta community. The Institute collaborates with schools, centers and other partners to cultivate global perspectives and international understanding on campus and beyond.
---