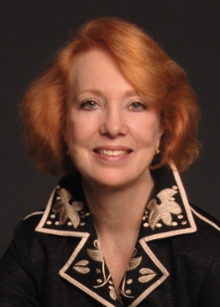 The Oncology Nursing Society (ONS) has awarded Deborah Watkins Bruner, PhD, RN, FAAN, with the Distinguished Researcher Award. Bruner, who is a professor at Emory's Nell Hodgson Woodruff School of Nursing, is recognized for her extraordinary contributions in the use of patient self-report of their treatment experience to change guidelines for care and will receive the honor at the ONS Annual Congress on April 23 in Orlando.
Bruner is also associate director of cancer outcomes research at the Winship Cancer Institute and professor of radiation oncology at Emory University School of Medicine. She is internationally recognized for her trailblazing leadership within the National Cancer Institute (NCI)-cancer clinical trials research network for scientifically measuring the cancer patient experience and incorporating that experience into improvements in care.
"We are indeed proud of Dr. Bruner and her accomplishments," says Linda McCauley, PhD, RN, dean of the Nell Hodgson Woodruff School of Nursing. "The honor is fitting, as Dr. Bruner's research contributions have evolved our understanding of how cancer nurses can improve the quality of life of patients with cancer."
The Oncology Nursing Society is a professional association of more than 35,000 members who are committed to promoting excellence in cancer nursing and the transformation of cancer care. In conjunction with the cancer community, ONS aims to reduce the risks, incidence and burden of cancer. The Distinguished Researcher Award recipient promotes research that has enhanced the science and practice of cancer care.
Bruner has devoted her research to improving outcomes for cancer patients. Her areas of focus are quality of life and symptom management across cancer sites, as well as decision-making for cancer therapies. She also is internationally known for her research in sexuality after cancer therapy.  
---