Emory University's Board of Trustees has elected four new members: Tom Barkin, Lee Miller, Greg Vaughn and Mark Weinberger.
Miller, a managing director with The Glenmede Trust Company, N.A.; Vaughn, CEO of Bauerfeind USA Inc.; and Weinberger, global chairman and CEO of EY, will serve as alumni trustees. Barkin, an executive with McKinsey & Company, is a term trustee. All will serve six-year terms on the board.
"These accomplished new trustees represent the excellent work of the Emory Alumni Board to identify the best leaders among our alumni population, and also the commitment of our current board to seek out the finest members of our larger community to serve as Emory trustees," says Allison Dykes, vice president and secretary of Emory University.
Including these appointments, the 43-member Board of Trustees oversees the governance and long-range fiduciary health of the university. Term trustees are selected by the Trustee's governance, trusteeship and nominations committee; nominees for alumni trustees are selected by the Emory Alumni Board. Both are submitted to the Board of Trustees for consideration and approval. Final approval rests with the Southeastern Jurisdictional Conference of The United Methodist Church.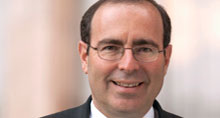 • Thomas I. Barkin: Barkin is a director in the Atlanta office of McKinsey & Company. In addition to his client responsibilities, he serves as the global CFO of McKinsey and is a member of the firm's board and its operating committee. Prior to McKinsey, Barkin worked with First Boston in New York.
Barkin attended Harvard College and earned a J.D. and M.B.A. at Harvard. He is the Treasurer of the Commerce Club, is on the Board of the Metro Atlanta Chamber of Commerce, and has just completed two years as chair of the Federal Reserve Bank of Atlanta.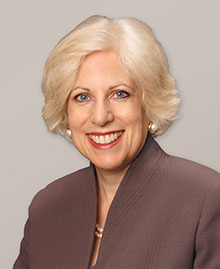 • Lee Miller: Miller is a managing director with The Glenmede Trust Company, N.A., the independent investment and wealth management firm serving endowments, foundations, family and individual relationships that was originally founded in 1956 to serve as the corporate trustee and fiduciary of The Pew Trusts.
Prior to joining Glenmede, Miller was a member of the management team of Threshold Group. She also served as a managing director and senior fiduciary officer for U.S. Trust's Wealth Management Group in New York.
Miller received her B.A., cum laude, from the University of Pennsylvania, and her JD at Emory University School of Law. Miller is on the Dean's Advisory Committee at Emory University School of Law. In addition, she is a docent at the Metropolitan Museum of Art and serves on the Museum's Professional Advisory Council. She also serves on the Board of Directors of the Preservation League of New York State and is a member of the Professional Advisors Council of Calvary Hospital.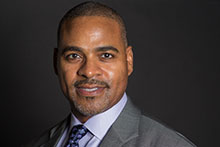 • Greg Vaughn: Vaughn is chief executive officer of Bauerfeind USA Inc., the U.S. subsidiary of Bauerfeind AG. Bauerfeind is one of the world's leading manufacturers of premium orthopedic braces, athletic supports, foot orthotics, and compression hosiery for healthcare professionals, athletes, and consumers.
Prior to Bauerfeind, Vaughn held a variety of management positions in sales, marketing and business development with Medtronic Inc. He also held management roles at NDCHealth Corp., where he led the company's flagship pharmacy services business unit, and at McKinsey & Company, where he managed strategy, operations, and organizational engagements for clients. Vaughn was a board certified ophthalmologist and established his own practice in ophthalmic plastic and reconstructive surgery before joining McKinsey & Company.
Vaughn graduated with a M.D. from Harvard Medical School. He graduated summa cum laude with a B.A. in history from Emory University.  Vaughn has undertaken various civic leadership roles including serving as president of the Emory University Alumni Association Board, president of the Emory Senior Society, various student advisory roles, and The Vestry of St. Luke's Episcopal Church.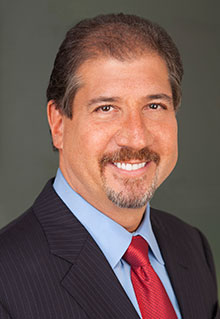 • Mark Weinberger: Weinberger is the global chairman and CEO of EY, a leading global professional services organization with 200,000 people in over 150 countries, which  provides assurance, tax, transaction and advisory services.
Weinberger has also enjoyed an extensive career in public service and as an entrepreneur. President George W. Bush appointed Weinberger as the assistant secretary of the United States Department of the Treasury (Tax Policy). He was appointed by President Clinton to serve on the U.S. Social Security Administration Advisory Board, which advises the President and Congress on all aspects of the Social Security system, in addition to several other government appointments. Weinberger also co-founded Washington Counsel, P.C., a Washington DC-based law and legislative advisory firm that merged into EY and now operates as Washington Council EY.
Weinberger holds a B.A. from Emory University, an M.B.A. and J.D. from Case Western Reserve University, and a Master of Laws in Taxation from Georgetown University Law Center in Washington, D.C.  Weinberger serves on the Board of Directors for Catalyst, The Tax Council, and the Bullis School in Potomac, Maryland. He also is a member of the Board of Trustees for Case Western Reserve University.
---