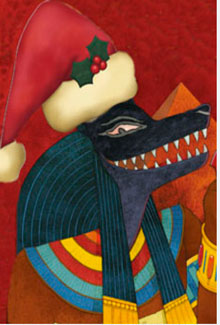 The book shop at the Michael C. Carlos Museum has its holiday sale Friday, Dec. 5, from 10 a.m. to 4 p.m. and Saturday, Dec. 6, 10 a.m. to 5 p.m.
All items in the store will be discounted 20 percent during this sale, which is the biggest of the year. Items include books on art, history, world cultures, religion, folktales and more, for both adults and children; a selection of jewelry, statuary, world music, art notecards, 2015 calendars, and educational games and gifts.
The discount also applies to the selection of sale and bargain books in front of the bookshop. Discounts do not combine; 20 percent is the maximum discount during the sale. The sale applies only to in-store items, not online ones.
Through Jan. 30, 2015, the museum bookshop is open Tuesday through Friday 10 a.m. to 4 p.m., Saturday 11 a.m. to 5 p.m., and Sunday 1 p.m. to 5 p.m.
---