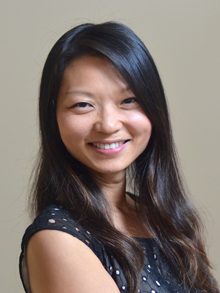 Emory University researcher Li Xiong has won a $1.06 million funding award from the Patient-Centered Outcomes Research Institute (PCORI). Xiong is an associate professor in the Department of Mathematics and Computer Science at Emory College and the Department of Biomedical Informatics at Emory School of Medicine. She will use the award to develop improved methods for building data registries that benefit biomedical research while also guaranteeing patient privacy.

"Sharing and reusing clinical data with privacy protection is crucial to enable patient-centered outcomes research," Xiong says. "Instead of a one-size-fits-all approach, our project takes a patient-centered approach. We are focused on establishing data registries with formal privacy guarantees that are tailored to be useful while taking into account individual patient privacy preferences and risks. The long-term goal is to promote sustainable and scalable biomedical research involving large amounts of health-care data while also empowering patients with more rigorous and transparent privacy control."

Xiong, who directs Emory College's Assured Information Management and Sharing (AIMS) research lab, is collaborating on the project with colleagues at Emory and the University of California at San Diego.

"This project was selected for PCORI funding not only for its scientific merit, but also for its potential to fill an important gap in our ability to conduct high-quality patient-centered comparative effectiveness research using rigorous methods," says PCORI Executive Director Joe Selby.

PCORI is an independent, non-profit organization authorized by Congress in 2010 to fund clinical evidence research that will provide patients, their caregivers and clinicians with the evidence-based information needed to make better-informed health and health-care decisions.

Xiong's project is one of 33 selected from 325 applications submitted to PCORI. Applications were assessed for scientific merit, how well they will engage patients and other stakeholders and their methodological rigor, among other criteria.
 
"The overarching objective of my research program is to enable secure and interoperable information sharing, which is key to addressing critical issues in areas as diverse as health care and national security," Xiong says. "I hope this project will help bridge data privacy research in the computer science community with the biomedical informatics community, and make a substantial impact by building tools that are rigorous yet practical for the health-care domain."

The award has been approved pending completion of a business and programmatic review by PCORI staff and issuance of a formal award contract to Emory University."
---