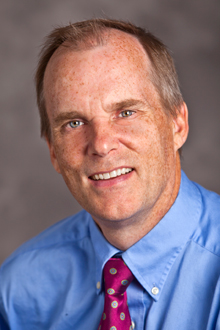 Scott Stevenson, interim chief audit officer for Emory University, has been named chief audit officer effective Aug. 1. Stevenson, who joined Emory in 2005, previously served as an audit director for Emory Healthcare, director of special projects for Emory's Internal Audit Division, and associate chief audit officer. He has served in the interim capacity since last year.
Emory's Internal Audit Division assesses both enterprise and entity level risk, and executes work plans to enhance internal controls and compliance mechanisms that allow the University to focus on fulfilling its core mission.
Stevenson is responsible for internal audit functions for both Emory University and Emory Healthcare. He reports to the Audit and Compliance Committee for Emory's Board of Trustees and administratively to Michael Mandl, executive vice president for business and administration.
"Internal Audit should serve as a partner to faculty, physicians and staff throughout Emory to foster an environment that safeguards Emory's assets and reputation," Mandl said. "In Scott, we are fortunate to have a leader from within our ranks who understands the important role that internal audit plays in ensuring Emory delivers on its mission via its fiduciary practices."
Prior to joining Emory, Stevenson worked with Ernst & Young, PricewaterhouseCoopers and served as internal audit director for the Bon Secours Health System. He is a certified public accountant (CPA), a certified internal auditor (CIA), and received his BS from Wake Forest University and his MBA from Averett University.
---