Recent Emory University graduates and standout softball players Claire Bailey, Amanda Kardys and Megan Light were selected as recipients of the NCAA Postgraduate Scholarship, a prestigious honor granted to graduating athletes for their achievements on the field, in the classroom and in the community.


With the three spring winners, Emory athletes have been awarded 10 NCAA Postgraduate Scholarships during the 2013-14 academic year, matching the most awarded to a single institution in one year (since 2000), along with Stanford University's 10 winners in 2007-08.
The three will each receive a one-time $7,500 scholarship, to be used for postgraduate study within three years. Emory has now been awarded 92 NCAA Postgraduate Scholarships over the school's history, and its 75 since 2000 are more than any other NCAA institution except Stanford, which entered the spring season with 76 NCAA Postgraduate Scholarships since 2000.

The Emory softball program has now garnered six NCAA Postgraduate Scholarship winners in its history. Bailey, Kardys and Light join former Emory players Melissa Roberts (2003), Mary Nicol (2005) and Sarah Morse (2007) as members of the program to claim the scholarship.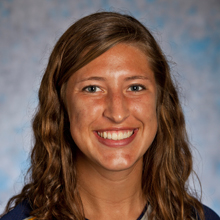 Claire Bailey (Henrico, Virginia/ Godwin) played in 176 games during her career, and her 175 starts rank as the fourth-most ever by an Eagle. She ended her career seventh in school history with 138 runs scored, third with 73 walks and 12th with 167 hits. The second baseman was named to the All-University Athletic Association (UAA) Second Team this year, and earned All-Atlantic Region Third Team honors in 2012.
Bailey, who graduated from Emory with a 3.915 GPA, was named to the Capital One Academic All-America First Team earlier this year, and is a three-time Academic All-District honoree. She will be attending the University of North Carolina Gillings School of Global Health next year, where she will be pursuing her MPH-RD in nutrition.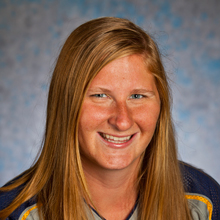 Amanda Kardys (Union, New Jersey/ Union) finished her Emory career ranked third in school history in wins with a 60-10 overall record. In addition, she ranked seventh in Emory history with 242 career strikeouts, fifth with 37 complete games, fourth with 18 shutouts and eighth with a 2.19 ERA, while her 98 appearances are the second-most ever by an Eagles' pitcher.
Kardys earned All-America Third Team acclaim for her efforts during the 2013 campaign, while claiming all-region and all-UAA honors each of the last two campaigns. She graduated from Emory in May with a 3.833 GPA, in addition to earning Academic All-District honors in 2014.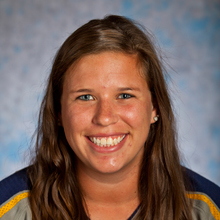 Megan Light (Atlanta, Georgia/ North Springs Charter) closed out her career as the most prolific hitter in Emory history, and one of the best in annals of Division III. The first baseman ranks first in school history with 47 home runs, 230 hits, 224 RBIs, 435 total bases and an .812 slugging percentage over her career, in addition to being second with a .501 on base percentage, and third with 171 runs scored and 84 walks. She is the only two-time First Team All-American in the program's history, is a three-time UAA Most Outstanding Player, and a four-time UAA First Team selection.
Light graduated with a 3.956 GPA, and was selected as the Capital One National Academic All-American of the Year for Division III Softball in 2014, in addition to being a candidate for the NCAA Woman of the Year.


This season's NCAA Postgraduate Scholarship recipients (29 men and 29 women) represent spring-sports participants from all NCAA divisions (I, II & III), including baseball, men's and women's golf, men's and women's lacrosse, men's and women's tennis, men's and women's outdoor track, men's volleyball, women's rowing, women's sand volleyball, softball, and women's water polo.
The scholarships are awarded to student-athletes who excel academically and athletically and who are in their final year of intercollegiate athletics competition. The NCAA awards up to 174 postgraduate scholarships annually, 87 for men and 87 for women.
The NCAA Postgraduate Scholarship was created in 1964 to promote and encourage postgraduate education by rewarding the Association's most accomplished student-athletes through their participation in NCAA championship and/or emerging sports.
---