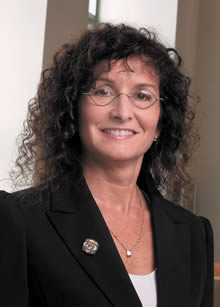 A new report from the Institute of Medicine advises a comprehensive, coordinated strategy to track the outcomes of treatment for post-traumatic stress disorder provided to service members and veterans by the Department of Defense (DOD) and the Department of Veterans Affairs (VA). The report was mandated by Congress and funded by the Department of Defense.
Without tracking outcomes, neither the DOD nor the VA knows whether it is providing effective or adequate PTSD care, says the report. Approximately five percent of all service members in the military health system, and approximately eight percent of those who have served in Iraq or Afghanistan, have been diagnosed with PTSD. The number of veterans of all eras who sought care for PTSD from the VA more than doubled from 2003 to 2012, from approximately 190,000 veterans to more than half a million. PTSD is the third most common major service-connected disability after hearing loss and tinnitus.
"It is so important to have a first class system of treatment for PTSD for our service members and veterans. The IOM report outlines a system of delivering evidence-based care that will ensure excellent treatment," says IOM committee member Barbara O. Rothbaum, PhD, professor of psychiatry and behavioral sciences at Emory University School of Medicine. Rothbaum has pioneered innovative treatments for PTSD using virtual reality therapy.
The DOD and the VA have numerous programs to prevent, screen for, diagnose, and treat PTSD, but this variety of strategies needs a coordinated, long-range approach including data on types of treatment and related outcomes, says the report. It recommends that the departments together develop, coordinate and implement a measurement-based PTSD management system that documents patients' progress over the course of treatment, regardless of where they receive it, and does long-term follow-up using standardized and validated instruments.
The report also recommends that the DOD and VA have an adequate workforce of mental health care providers to meet the growing demand for PTSD services. While the departments have substantially increased their mental health staffing, the increases have not kept pace with the demand for PTSD services. In 2013, only 53 percent of veterans of the Iraq and Afghanistan wars who had a primary diagnosis of PTSD and sought care in the VA had received the recommended eight sessions within 14 weeks.
Leaders at the DOD and VA should communicate a clear mandate through their chain of command that PTSD management, using best practices, has high priority, the report says. Leadership accountability can help ensure that information on PTSD programs and services is collected and that success is measured and reported.
---