Emory University seniors Kylie McKenzie, Sadie Nennig, Matt O'Brien and Jake Stephens of the Swimming and Diving team and Morgan Monroe of the Indoor Track and Field team were each named recipients of the prestigious NCAA Postgraduate Scholarship for their outstanding athletic, academic and volunteer achievements during their collegiate careers.
The five will receive a one-time $7,500 scholarship, to be used for postgraduate study within three years.
Emory has now been awarded 89 NCAA Postgraduate Scholarships over the school's history, and its 72 since 2000 are more than any other NCAA institution except Stanford University.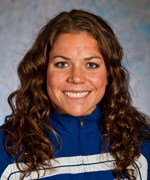 Kylie McKenzie
McKenzie (Newtown, Pennsylvania / Pennsbury) is a six-time all-American during her career, including all-America honors this season with a sixth-place finish in the 200-yard breaststroke and an eighth-place finish in the 100-yard breaststroke, in addition to an all-America honorable mention (12th-place) finish in the 200-yard individual medley at the NCAA Championships. McKenzie has recorded a 3.57 cumulative grade point average as a biology major with a minor in predictive health and anthropology, and has been an active member of the Student-Athlete Advisory Committee, as well as the supervisor of the Healthy Eating Partner Program.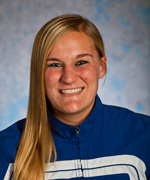 Sadie Nennig
Nennig (Grafton, Wisconsin / Grafton) claimed four national championships during her career, including an individual title in the 200-yard backstroke in 2012. She finished her career with 17 all-America honors, the third-most in the program's history, including all-America certificates in the 200-yard individual medley (3rd) and the 200-yard backstroke (5th) at the 2014 NCAA Championships. In addition, she is one of just five swimmers in the program's history to earn all-America honors in multiple events (the 200-yard backstroke and 200-yard individual medley) four-consecutive years. As a neuroscience and behavioral biology major, Nennig has a 3.417 grade point average, and she has worked extensively with the Special Olympics program.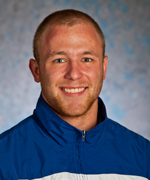 Matt O'Brien
O'Brien (Naperville, Illinois / Naperville Central) has a 3.886 cumulative grade point average during his time as a business and political science dual major at Emory. For his academic efforts, he has been selected to the Dean's List on four occasions, has been named a CSCAA Scholar All-American twice, and has been awarded the Goizueta Bank of America Scholarship. His community service record includes work with both the Special Olympics and the Marcus Autism Center, while also serving as an Emory tour guide. In the pool, O'Brien earned all-America honors with an eighth-place finish in the 200-yard butterfly in 2012, and is a two-time all-America Honorable Mention. He also earned all-UAA honors with a second-place finish in the 100-yard butterfly at this year's conference meet.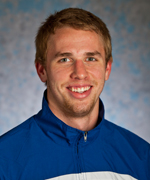 Jake Stephens
Stephens (Stone Mountain, Georgia / Marist) recently claimed his first career national championship, swimming a leg on the Eagles' winning 200-yard medley relay team at the 2014 NCAA Division III Championships. He added an all-America finish with a second-place showing in the 200-yard freestyle relay, and all-America honorable mentions in both the 800-yard freestyle relay and 400-yard freestyle relay at this year's NCAA meet. Stephens has a 3.49 grade point average as a political science major with a minor in history, and has earned CSCAA Scholar All-America honors during his career. The Emory Swimming and Diving team has now seen 43 of its members win the scholarship, including 26 winners over the last seven years. Since 2000, the Men's and Women's Swimming and Diving programs have garnered 39 NCAA Postgraduate Scholarships.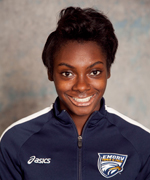 Morgan Monroe
Monroe (Bridgewater, New Jersey / Bridgewater-Raritan Regional) will end her collegiate career as one of the top hurdlers in the program's history. She earned all-America honors in the 60-meter hurdles at the 2014 NCAA Division III Indoor Track and Field Championships, setting a school record with a time of 8.79 seconds at the meet. She was the 2014 UAA champion in the 55-meter hurdles, and earned an additional all-UAA honor with a second-place finish in the 55-meter dash. Including her efforts in her outdoor campaigns, Morgan is a four-time UAA champion and an 11-time all-UAA honoree. She has a 3.79 cumulative grade point average as a French and sociology dual major, and recently completed her honors thesis.
Monroe is the first member of the Emory Women's Track and Field team to win the honor since Emily Watts in 2005 and the ninth team member (men and women) to win the honor overall.


This season's NCAA Postgraduate Scholarship recipients (29 men and 29 women) represent fall-sports participants from all NCAA divisions (I, II & III).
Fall sports sponsored by the NCAA include men's and women's basketball, men's and women's fencing, men's and women's gymnastics, men's and women's ice hockey, men's and women's rifle, men's and women's skiing, men's and women's swimming and diving, men's and women's indoor track and field, men's wrestling and women's bowling.
The scholarships are awarded to student-athletes who excel academically and athletically and who are in their final year of intercollegiate athletics competition. The NCAA awards up to 174 postgraduate scholarships annually, 87 for men and 87 for women.
The NCAA Postgraduate Scholarship was created in 1964 to promote and encourage postgraduate education by rewarding the most accomplished student-athletes through their participation in NCAA championship and/or emerging sports.
---