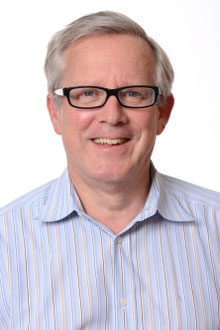 Economist Gary B. Gorton, a prominent expert on the history of financial crises, will give a public talk on current and future of such crises at 3:45 p.m. Wednesday, May 21 at Emory University's Goizueta Business School.
His talk is part of the annual Emory-Federal Reserve Workshop on Monetary and Financial History scheduled May 19-22 at the Atlanta Fed and at Goizueta. Admission is free, but attendees are asked to register register by Monday, May 19.
Gorton, who serves as Frederick Frank Class of 1954 Professor of Management and Professor of Finance at Yale University, believes economists fundamentally misunderstand financial crises and why they occur.
"Gorton has shown how the crisis that began in 2007 was not a traditional bank run or panic, but rather a silent run on 'shadow banks,'" says Sheila Tschinkel, Distinguished Visiting Scholar in Economics at Emory's Halle Institute for Global Learning.
"He also challenges conventional understanding of problems in finance and the many proposals to solve these problems," Tschinkel says. "Gorton's work on the potential results of financial innovation is compelling and important. His two books on the crisis, 'Slapped by the Invisible Hand' and 'Misunderstanding Financial Crises: Why We Don¹t See Them Coming,' are widely praised.
Gorton's talk will be in Boynton Auditorium of Goizueta Business School, 1300 Clifton Rd., Atlanta. Parking is available at the adjacent Fishburne Parking Deck.
About Gorton
Prior to joining Yale, Gorton was the Robert Morris Professor of Banking and Finance at The Wharton School of the University of Pennsylvania, where he taught from 1983 to 2008. 
Gorton has consulted for the U.S. Board of Governors of the Federal Reserve System, various U.S. Federal Reserve Banks, the Bank of England, the Bank of Japan and the Central Bank of Turkey. He was a consultant to AIG Financial Products from 1996 to 2008.
---