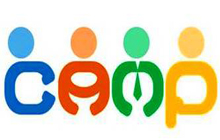 The Jay Wertheimer Foundation has donated $100,000 to Emory's Child and Adolescent Mood Program (CAMP). The gift was made in honor of Jay Wertheimer, who was a long-standing supporter of CAMP as well as other Emory mental health programs.
The funds will be used to continue CAMP's clinical program and translational clinical research studies and training, which aim to provide and improve best practices for children and adolescents with mental health difficulties.  
Jay Wertheimer was a successful business owner in Atlanta for many years before retiring to Islamorada, Fla. During his time in Atlanta, and into retirement, Wertheimer's interest in mental health research led him to provide financial and moral support to programs like CAMP.
"We appreciate the generosity of the Wertheimer Foundation, and the support that Jay provided to CAMP," says W. Edward Craighead, PhD, director of CAMP, J. Rex Fuqua Professor, and vice chair of psychiatry and behavioral sciences and psychology at Emory University. "We are strongly committed to providing effective treatment for children and adolescents, as well as conducting research to increase understanding of the nature of anxiety and mood disorders, and this gift will allow us to continue that work."
---