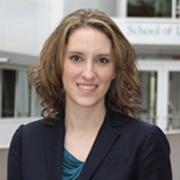 Melissa Carter
Melissa Carter has been named to Georgia Gov. Nathan Deal's Child Welfare Reform Council.
Carter is director of the Barton Child Law and Policy Center of Emory's School of Law. Carter directs the Public Policy and Legislative Advocacy Clinic and teaches courses on child welfare and policy in the law school.
The council will complete a comprehensive review of the Division of Family and Children Services and advise the governor on possible executive agency reforms and legislative fixes if necessary.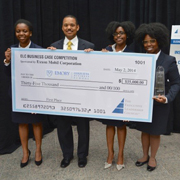 (L-R)Rae Oglesby, Joe Faxio, Iesha Scott and Onix Ramirez
Rae Oglesby, Joe Faxio, Iesha Scott and Onix Ramirez won The Executive Leadership Foundation's 2014 Business Case Competition.
The team of four MBA students from Emory's Goizueta Business School delivered the best case for promoting the implementation of Common Core State Standards, a set of academic standards in math and English language/literacy proposed to be adopted nationwide.
The Goizueta team was one of three finalist teams competing for $70,000 in scholarships.
The annual competition invites MBA/MA teams from 70 business schools to analyze a compelling business issue that challenged their critical thinking, analytical and communications skills. The 2014 winners were selected by a panel of judges including leaders from corporations and non-profits such as BAE Systems, Comcast Corporation, DuPont, United Negro College Fund, Hispanic Association on Corporate Responsibility and The Johns Hopkins University Whiting School of Engineering.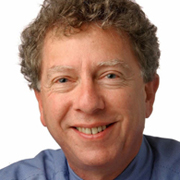 Hank Klibanoff
Hank Klibanoff was the recipient of a 2014 Distinguished Alumni award from Washington University in St. Louis.
Klibanoff holds the James M. Cox Jr. Professorship in Journalism. He is the Pulitzer Prize-winning author of "The Race Beat: The Press, the Civil Rights Struggle, and the Awakening of a Nation." He also serves as managing editor of the Civil Rights Cold Case Project.
The awards are given to alumni to celebrate outstanding achievement and service.
---